The Willbender is the End of Dragons Elite Specialization for the Guardian. The Willbender replaces your virtues with the Willbender Flames. This turns the slow moving, supportive guardian into a very self centered soldier.
Less defense, more offense!
As a Willbender you still have access to your core Guardian protective abilities. However, you have less defensive, protective abilities compared to other Elite Specializations. Instead, the Willbender gains acces to a number of physical abilities to quickly deal damage. Most of these skills are aimed to shut down a single opponent rather than damaging a number of opponents. This can be of great use when you are fighting a single foe in PvE or when dueling in PvP!
The Willbender Flames
The Guardian is known for their Virtues. Their passive and active effects can significantly increase your damage output or aid your allies in combat. The Willbender Elite Specialization however replaces these Virtues with the Willbender Flames.
Your first Virtue is replaced by Rushing Justice, which lets you rush to your target and damage them on impact. Rushing Justice also grants an effect that burns when you consecutively strike foes.
Your second Virtue is replaced by Flowing Resolve. Flowing Resolve lets you rush into your preferred direction, remove conditions and it leaves Willbender Flames in your wake.
At the end of your rush you gain an effect that heals you when you consecutively strike foes.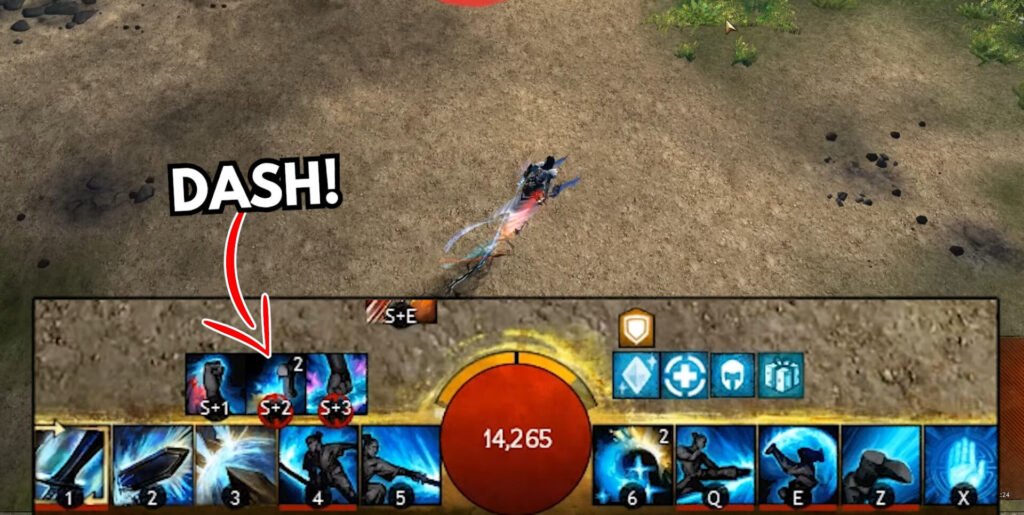 Your third Virtue is replaced by Crashing Courage. Crashing Courage lets you shadow step a short distance. Upon landing you gain a number of boons and leave a circle of Willbender Flames. This also damages foes that stand within or on the border of circle. Upon landing, you also gain an effect which grants boons when you consecutively strike foes.
Willbender (Sword) Weapon Skills
As a new weapon, the Willbender is able to wield a sword in their off-hand. This offers more mobility, the possibility to snare your enemies and inflict vulnerability.
Executioner's Calling
The first sword skill, or skill number 4 on your skill bar, is Executioner's Calling.
Executioner's Calling strikes your foe two times. The first strike damages and applies vulnerability to your foe. The second strike deals a massive amount of damage and applies more vulnerability if you strike the same foes as before.
Advancing strike
Your second sword skill, or skill number 5 on your skill bar, is Advancing strike. This skill lets you dash towards your foe and then Shadow Step to them. Foes struck with Advancing strike are Slowed and Immobilized.
Physical Skills
The Willbender's Utility skills are all Physical Skills. Physical Skills are all focused on controlling foes or dealing direct damage to your foes. These skills are most effective in melee range but also allow you to dash or shadowstep to your foes.
Some physical skills, Flash Combo and Roiling Light, can be used activated twice. Once to engage and, an optional, second time to disengage. This allows the Willbender to be more mobile than the Dragonhunter and Firebrand Elite Specialization.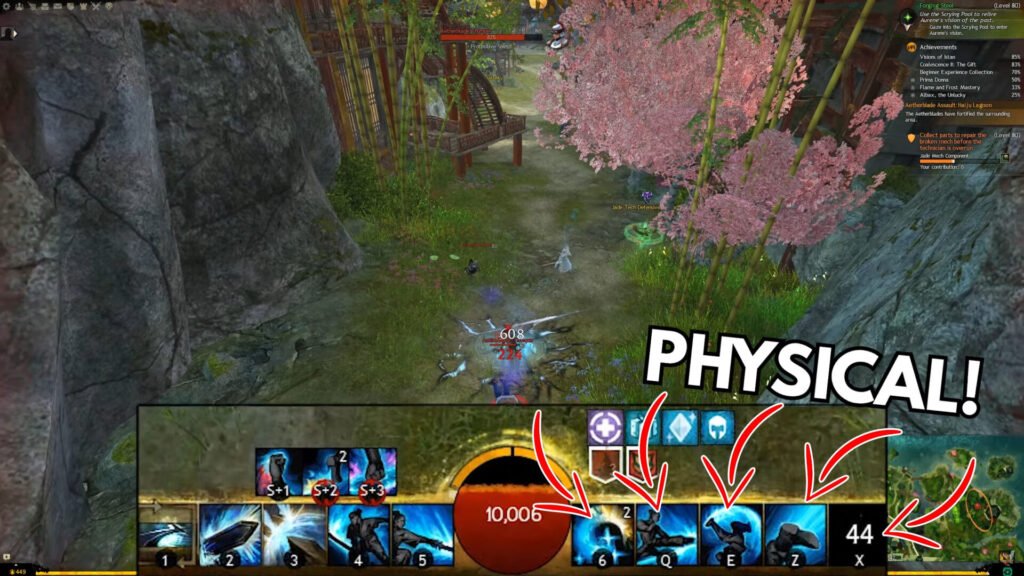 Willbender's Traits
The Willbender's traits enhance the effects of the Willbender Flames. The traits are a great source of DPS but can also support your allies. The Willbender is currently the only Elite Specialization for the Guardian that can provide Alacrity to their allies.
Alacrity is a strong boon (buff) that reduces the cooldown of your and your allies' skills. This is an extremely strong boon that is often used in high end PvE setups.
Willbender Build
The Willbender's off-hand sword allows for a mobile and 'lockdown' playstyle of the Guardian. However, the Willbender's traits offer more than just raw DPS. With the right traits you can also be an excellent source of boons.
If you want to be a DPS Willbender, use traits like Power for Power, Holy Reckoning or Tyrant's Momentum in your build.
For a more supportive Willbender build, use traits like Searing Pact, Restorative Virtues and Phoenix Protocol.
Here are a number of builds you can use for each game mode in Guild Wars 2.
Willbender PvE Build
If you are looking for a Willbender build for PvE, check out the video below! The video covers 3 builds that can be used in open world PvE (e.g. story missions, exploring) and end game PvE (e.g. Raids, Fractals).
Willbender PvP Build
The Willbender is incredibly strong in PvP right now. With the extra mobility and the ability to burst and lock down foes, it can definitely win you PvP games. The Willbender however, is pretty fragile in PvP so make sure to engage and disengage at the right moment.

Whenever I play PvP on my Willbender I use the build shown in the video below.
Willbender WvW Build
Since the Willbender is exceptionally good at bursting down foes, it makes it great a pick in World vs. World (WvW). As a roamer you can easily pick off other players that travel alone or have split from the zerg.
The video below shows two variants of a Willbender WvW build.
Willbender vs. Firebrand vs. Dragonhunter vs. Core Guardian.
Now you have a general idea of what this new Elite Specialization has to offer, let's compare it to the Firebrand, Dragonhunter and the core Guardian.
Willbender vs. Firebrand
Both the Willbender and the Firebrand can deal a great amount of damage. Yet, these Elite Specializations are quite the opposite of one another. The Willbender is heavily focused on dealing fast, single target damage. Whereas the Firebrand is better at dealing AoE condition damage. The Firebrand also has better options if you want to Crowd Control a number of enemies.
What really differentiates the Firebrand from the Willbender are its support abilities. The Firebrand is excellent at supporting their allies and providing them with boons to survive and deal more damage. The Willbender in that regard can only provide Alacrity as an unique boon to their allies.
Willbender vs. Dragonhunter
Once again, the Willbender and the Dragonhunter are excellent at dealing damage. The Dragonhunter however, is better at dealing when enemies engage the Guardian. For the Willbender, this is the other way around. Instead, the Willbender benefits from engaging enemies. The Dragonhunter's traps are extremely deadly when enemies get close and are especially strong in PvP. You need to lure them in for the kill. Whereas, the Willbender needs to actively chase and lock down enemies to kill them.
Willbender vs. Core Guardian.
In most cases an Elite Specialization is always better than the core profession. This is simple due to the extra amount of skills, traits and weapons an Elite Specialization gains access to. So, does the Core Guardian stand a chance against the Willbender?
Yes, It does! The Core Guardian has access to the core Guardian virtues that allows them to support allies and heal themselves. The Willbender Flames are extremely offensive and require you to be close to your enemy. The core Guardian virtues however are beneficial whenever you are near your allies. If you plan to support your allies then you are better of picking the core Guardian (or the Firebrand). Whenever you want to deal damage to your enemies up close, go for the Willbender instead.
Willbender Review / Closing thoughts
The Willbender is one the Elite Specializations I have played the most since the release of the End of Dragons expansion. It turns the concept of the Guardian around. Instead of being a supportive, protective Guardian you turn into a self centered soldier.
Although the Willbender's focus is mainly on dealing damage, it can provide the Alacrity boon with the Tyrant's Momentum trait. With this Elite Specialization, the Guardian can provide every boon in the game and this makes it a jack-of-all-trades.
The Willbender is incredibly strong in every game mode and is a solid Elite Specialization to invest some time into. It offers a different playstyle than the other Guardian Elite Specializations and allows you to provide boons that the Guardian could not provide before.
Without a doubt, the Willbender is one of the better Elite Specializations that End of Dragons delivered.
Willbender Review
the Willbender is without a doubt one of the better Elite Specializations that End of Dragons delivered. It is a top tier pick in every game mode you play.
User Ratings (

2

Votes)

7.1