Blue Protocol is a highly anticipated MMORPG developed by Bandai Namco and published by Amazon Games. In this article, you will find everything you need to know about Blue Protocol: What is it, when is the release date, and what classes will be playable? Keep reading to find out!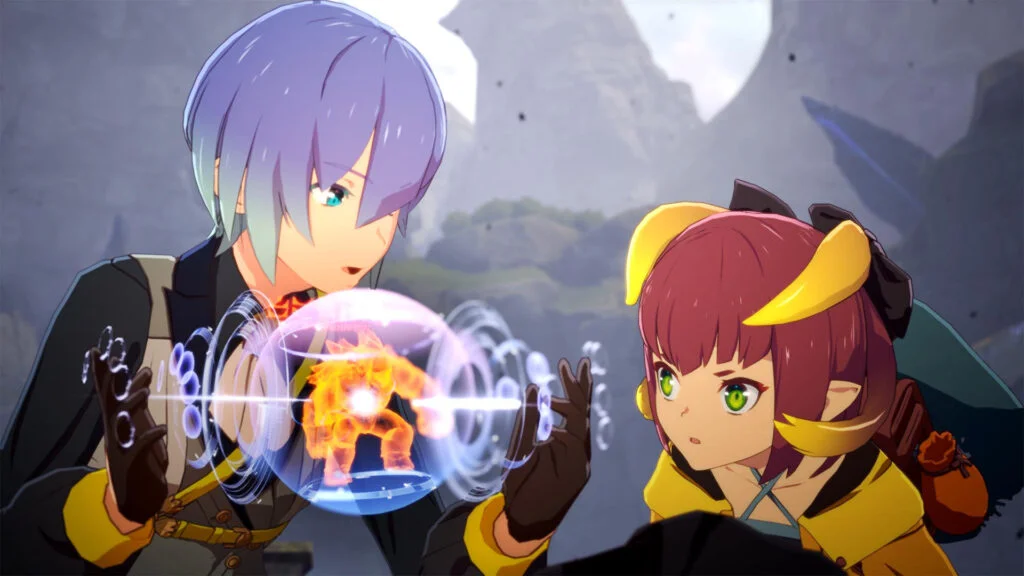 What is Blue Protocol?
Blue Protocol is an upcoming Free-to-Play MMORPG developed by Bandai Namco, who have a proven track record with the development of games such as Elden Ring, Dark Souls and the Dragon Ball series. Amazon Games, who are mainly known for New World, will be publishing Blue Protocol.
The game has taken huge inspiration from manga and anime, and as a result, shares many similarities with games such as Genshin Impact that also have the same art style. Like Guild Wars 2, Blue Protocol has a vast open world where there is no need to group up for specific instances. This was clarified by Mike Zadorojny in an interview with The Gamer. It could be assumed that the game also takes inspiration from Guild Wars 2 in terms of system design, as Mike Zadorojny, the former Game Director of Guild Wars 2, is now leading the development of Blue Protocol.
In March/April of 2023, the game was accessible to many content creators who have made videos about it. Keep an eye on YouTube, as there will be a lot of new gameplay footage of Blue Protocol in the next few months.
Will Blue Protocol have PvP?
According to Blue Protocol DB, there are no plans to add PvP into Blue Protocol. However, there is an Arena System in Asterliese where you can compete against other players in PvE. This may be disappointing for players who are looking to combat with other players in Blue Protocol.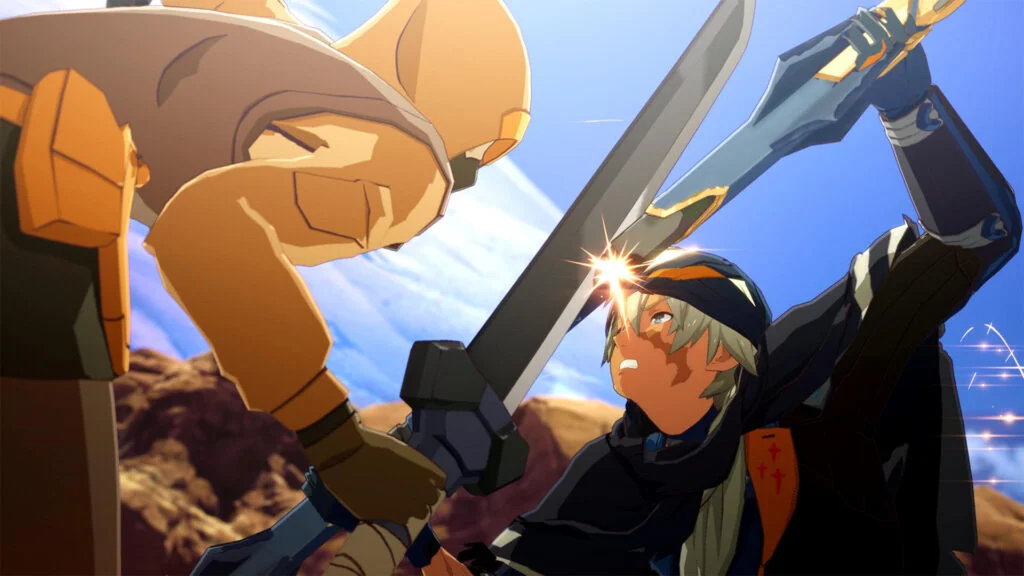 Is the game cancelled?
No, Blue Protocol has not been cancelled. In Q3/Q4 2022, there were rumors that the game was cancelled for a Western release. However, these rumors were false and were likely confused with a restructuring of Bandai Namco's online division. While the restructuring did cause a delay, the game's development is still in full swing!
What are the Blue Protocol Classes?
Blue Protocol currently offers five different playable classes for its players to choose from:
Blade Warden
Twin Striker
Keen Strider
Spell Weaver
Foe Breaker
The looks of these classes are not gender locked and are highly customizable. Each class also have a unique Ultimate Skill.
Blade Warden
The Blade Warden is one of the playable classes in Blue Protocol, fulfills the role of a tank. As a tank, its primary role is to draw enemies' attention and protect the party from taking damage.
The Blade Warden wields a sword and shield. Its abilities are mainly focused on taunting enemies and dealing area-of-effect (AoE) damage, making it an effective class for close combat. With this skillset, the Blade Warden has a similar playstyle to the warrior class in other MMORPGs, making it a familiar choice for players who enjoy tanking.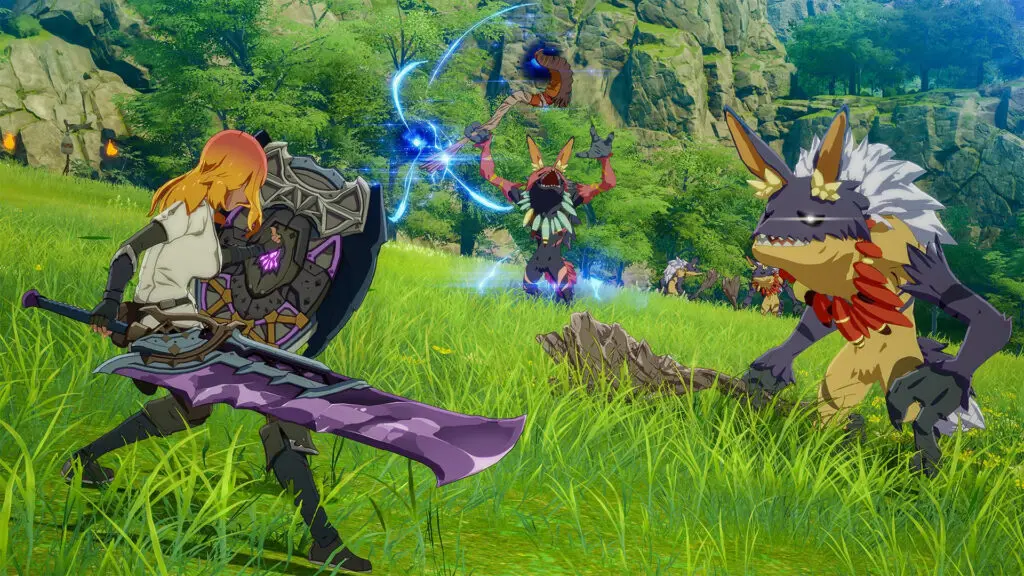 Twin Striker
The Twin Striker is a damage-dealing class in Blue Protocol that uses two axes to deal damage to enemies.
This class is known for its high mobility, allowing players to move quickly in combat. With its agile movements, the Twin Striker can dodge enemy attacks and close in on enemies with ease. Its playstyle can be compared to that of melee Rangers (Melee) and Rogues in other MMORPGs, making it a popular choice for players who enjoy high-speed combat.
Keen Strider
The Keen Strider is a damage and support class in Blue Protocol that specializes in ranged combat. With its bow and arrow, the class is able to provide support to allies while dealing damage to enemies from a distance.
The Keen Strider's abilities are mainly focused on dealing damage from a distance and healing their allies. This makes the Keen Striker a excellent choice for players who enjoy a supportive role in combat. This class can be compared to the Ranger and Druid classes in other MMORPGs, which also excel in ranged combat and support roles.
Spell Weaver
The Spell Weaver is a ranged damage class. With their mastery of magic, Spell Weaver can unleash devastating attacks on their foes from a safe distance. In many ways, they can be compared to other spellcasting classes, such as mages, in other MMORPGs.
Playing a Spell Weaver in Blue Protocol requires skill and careful planning. As a purely ranged class, they are best suited for players who prefer a more strategic approach to combat. To be effective, Spell Weaver should stay back and focus on dealing damage from a distance, while relying on other classes to provide cover and protection.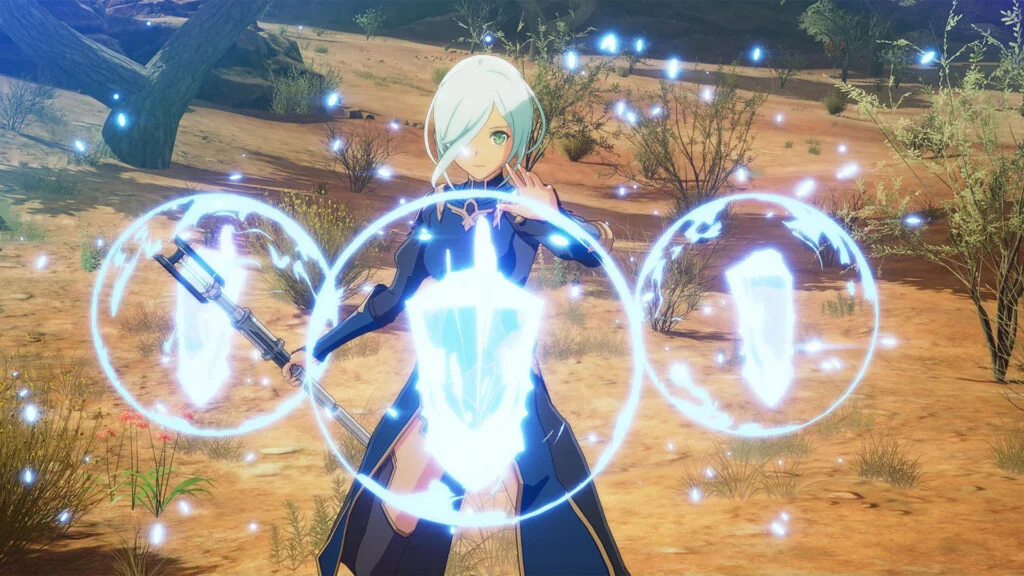 Foe Breaker
The Foe Breaker is a melee/mid-range class that wields a hammer capable of shooting projectiles. With its tank-like role, the Foe Breaker excels at keeping enemies at bay, making it a valuable asset to any party. In terms of gameplay, the Foe Breaker players like other "Heavy Hitting" classes found in popular MMORPGs, such as Warriors or Engineers (Scrappers) from Guild Wars 2.
The Foe Breaker possesses impressive Crowd Control (CC) abilities that can control and stun enemies, making it an excellent choice for solo players seeking to dominate the battlefield. The Foe Breaker can easily engage enemies from mid-range and follow up with devastating melee attacks. However, it should be noted that the Foe Breaker's attacks are somewhat slower than those of the Blade Warden and Twin Striker, although its strength and CC more than make up for this slight drawback.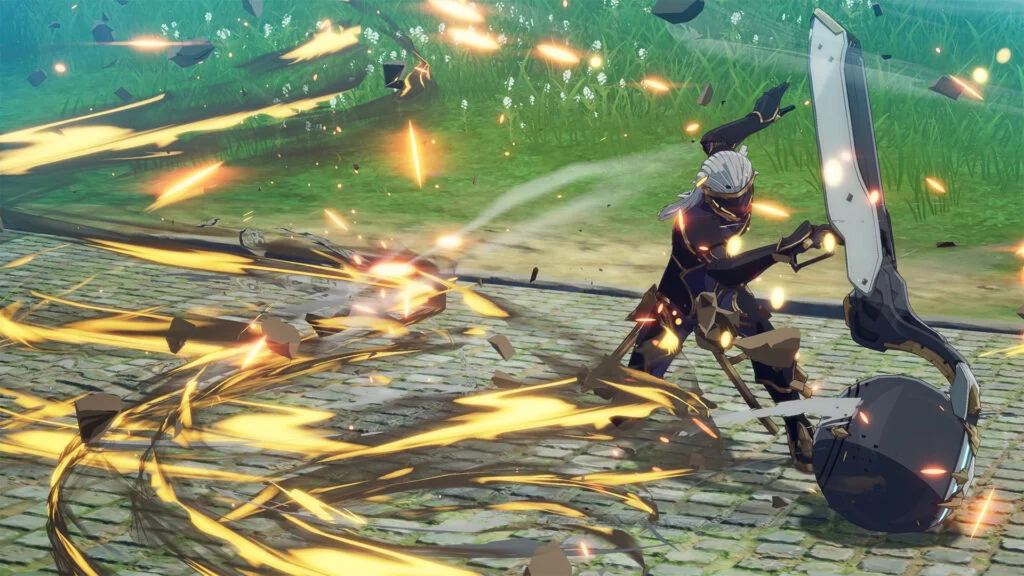 When is the Blue Protocol Release Date?
The western release of Blue Protocol is set for the second half of 2023, according to the official Blue Protocol site. This means that the release could be either in Q3 or Q4 of 2023.
What is Blue Protocol's Business Model?
Blue Protocol will be free-to-play (F2P) and can be downloaded Steam. The game will be free, but it will have cosmetic microtransactions.
Is Blue Protocol a Gacha Game?
Blue Protocol is not a Gacha Game, but it does have microtransactions. These microtransactions are in the form of an in-game shop and are purely cosmetic. Therefore, players who have bought an item in the in-game shop do not gain an advantage over players who haven't bought anything.
In contrast, Gacha Games are known for their gambling and "slot machine"-like mechanics. These games often offer character improvements through loot boxes. As a result, having a better character in the game is dependent on your chances in the loot box system.
Is Blue Protocol Pay-to-Win?
No, Blue Protocol will not be pay-to-win (P2W). As it currently stands, the microtransactions within the game are purely cosmetic and will not provide any advantages over other players.
Where can you download Blue Protocol?
When it releases in Q3 or Q4 of 2023, Blue Protocol will be available for download on Steam.
Blue Protocol coming to Console or just PC?
Blue Protocol will be playable on PC via Steam, Playstation 5 (PS5), and Xbox Series X/S. As of now, there are no plans for a mobile release or for a release on older consoles such as the PlayStation 4 (PS4).
While there are no plans for cross-play at launch, meaning you play with friends on other consoles, Bandai Namco has shown interest in pursuing this in the future. Therefore, cross-play may become available at a later date, but this has not been confirmed.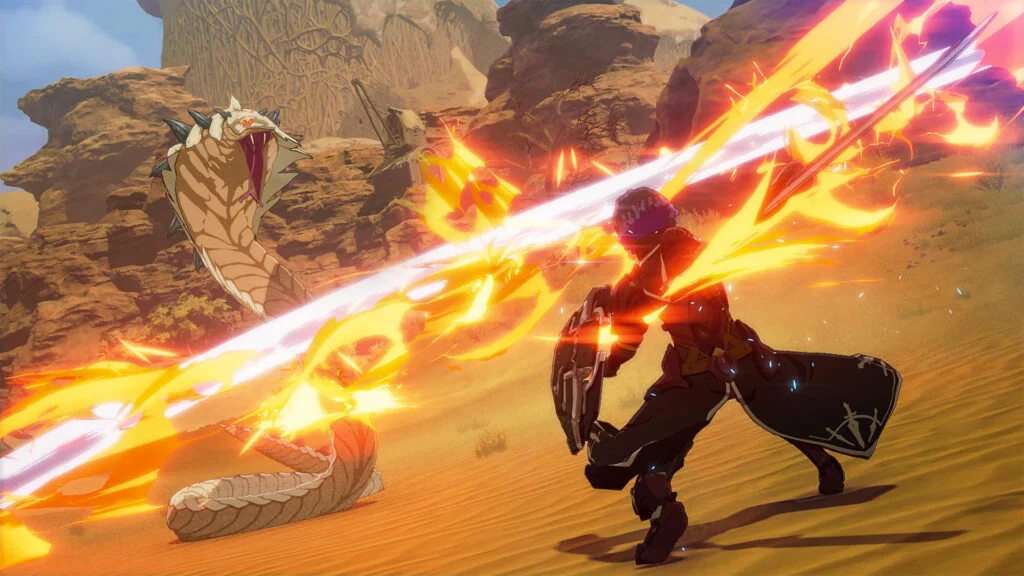 System Requirements
For PC, the system requirements for Blue Protocol can be easily found on the official Steam page. If you want to experience Blue Protocol with great graphics and seamless gameplay, make sure that your system meets the recommended settings. When compared to the system requirements of other games, Blue Protocol should easily run on mid-range gaming PCs.
| System requirements | Minimum requirements | Recommended requirements |
| --- | --- | --- |
| Operating System (OS) | Windows 10 (64 -bit) | Windows 10 / 11 (64 -bit) |
| Processor | Intel® Core™i3-4340 or AMD FX-6300 | Intel® Core™i7-11700 or AMD Ryzen™ 7 5800X |
| Memory (RAM) | 8 GB RAM | 16 GB RAM |
| GPU | NVIDIA Geforce GTX660(2GB) or AMD Radeon R7 370(2GB) | NVIDIA Geforce RTX 2070 Super(8GB) or AMD Radeon RX5700XT(8GB) |
| DirectX version | Version 11 | Version 12 |
| Network | Internet connection | Internet connection |
| Available space | 40 GB available space | 40 GB available space |
Blue Protocol system requirements as seen on the official Steam page.
What is the Blue Protocol Reddit?
As of now, there are several Blue Protocol subreddits, but the /r/BlueProtocolPC subreddit appears to be the most active and has the highest number of members. To stay up to date with the latest updates regarding the Blue Protocol MMORPG, it is recommended to follow that subreddit. Here are the five most recent posts from that subreddit, which are updated automatically:
More updates coming soon…