Guild Wars 2 is an immensely popular MMORPG, primarily played alongside other players. The most challenging tasks require the participation of multiple players. However, if you find yourself lacking the time or interest to play with others, you can also enjoy Guild Wars 2 when you play solo! Keep reading to discover effective strategies for solo play.
Is Guild Wars 2 Solo Friendly?
Yes, playing Guild Wars 2 solo is definitely possible. However, it can be challenging to survive and overcome obstacles without the proper armor, build, and profession. But don't worry! You don't need extensive preparation to play solo.
Continue reading to discover why effectively utilizing your armor, build, and profession is important for solo play.
Armor
Armor plays a crucial role in solo play, making it one of the most important factors to consider. While many armor sets provide similar defense levels, it's important to understand that the stats on the armor can significantly impact your performance when playing alone.
The best armor for solo play while leveling
Whenever you are leveling a new character, it is best to use armor and weapons that contain Berseker Stats (power, precision and ferocity). Use this in combination armor that contains Vitality (extra health) and Toughness (extra defense). This makes sure you have enough damage to defeat your enemies and have enough survivability to survive in dire situations.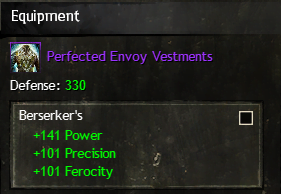 One thing to keep in mind is that toughness increases enemy aggression, also known as aggro. The higher your toughness, the more likely you are to hold the attention of enemies.
The best armor for solo play at max. level
It is best to use armor that has a mix of offensive and defensive stats. A great stat combination for this is the Celestial stat. Celestial Armor provides you with a blend of all possible stat combinations, including extra damage, increased critical hit chance, healing power, additional health, and more. However, Celestial stats are not available from the beginning. At max. level, this stat is generally ideal to use when playing the story, participating in meta events, and engaging in other open-world activities.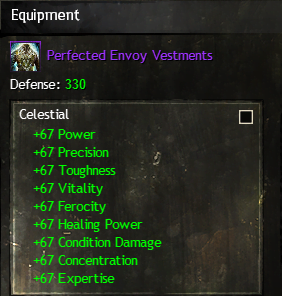 For solo play, using Berserker Gear, which prioritizes high power damage, may not be the most beneficial choice. Although it allows you to defeat enemies quickly, it lacks defensive stats. As a result, you may find yourself taking substantial damage. However, experienced players who have mastered their profession often use Berserker Gear in solo play, as they are skilled enough to defeat enemies before they can even strike. It's worth noting that this approach is more advanced, and for most players, relying solely on Berserker or other armor sets focused purely on damage may not be ideal for solo play.
At the maximum level, there may come a point when you want to obtain Ascended Gear. However, this is definitely not required for solo play. Exotic armor will suffice.
Build
Your build is also important for efficient solo play. Relying solely on an offensive approach is not ideal, although highly experienced players may be able to manage it.
During the leveling process, it is recommended to use utility skills that provide quick mobility or defensive bonuses. For instance, consider using a skill that breaks stun or grants protection to reduce incoming damage.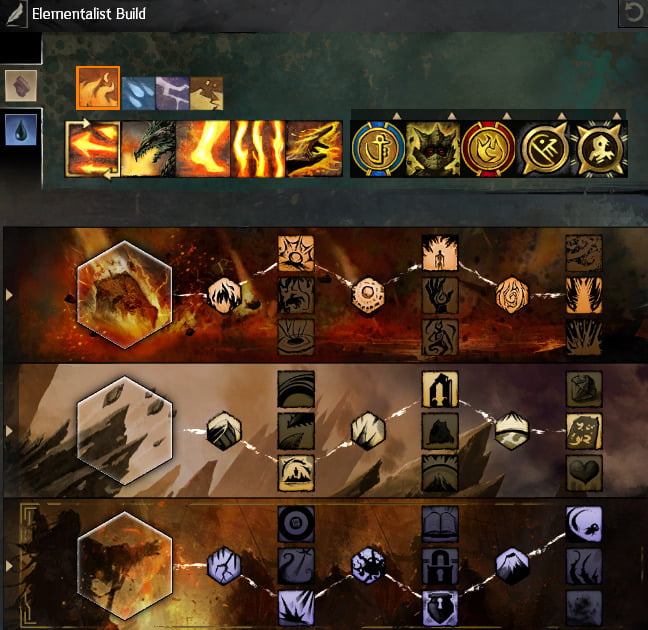 The specific build you choose will heavily depend on the profession (class) you've selected. Certain professions generally have more defensive or offensive skills compared to others. To find a great beginner build for PvE, I suggest checking out GuildJen's Builds. These builds complement the armor tips I discussed earlier.
Profession (Class)
The right profession can significantly benefit your solo play. Although each profession has its own strengths and weaknesses, some professions are better suited for solo play than others. While experienced players can play solo with any profession, it can be more challenging for new players
Generally, the following professions are considered easier to play solo:
Guardian
Ranger
Necromancer
The reason behind this is that these professions can dish out substantial damage while also having great survivability.
The Guardian excels in dealing damage with a greatsword while having a variety of defensive utilities. The Ranger is adept at dealing damage from a distance and benefits from a pet that can both deal damage and provide protection. The Necromancer can enter the Death Shroud state, gaining additional abilities and an extra health bar. Additionally, the Necromancer has access to minions that can deal damage and absorb it on their behalf.