V Rising: Secrets of Gloomrot is a new FREE update that is accessible to anyone who has purchased the original game. It was released exactly one year after the game's initial launch on May 17th, 2022. Continue reading to learn more about about Gloomrot!
What is V Rising: Gloomrot?
V Rising: Gloomrot is a free expansion available to any player who has purchased the original V Rising game. The Gloomrot expansion enhances the existing gameplay elements of V Rising while introducing additional features for players to enjoy.
New Area: Gloomrot
Gloomrot allows players to explore a vast new zone located north of the Dunley Farmlands and west of the Cursed Forest. It should be noted that these latter two areas were already accessible prior to the expansion.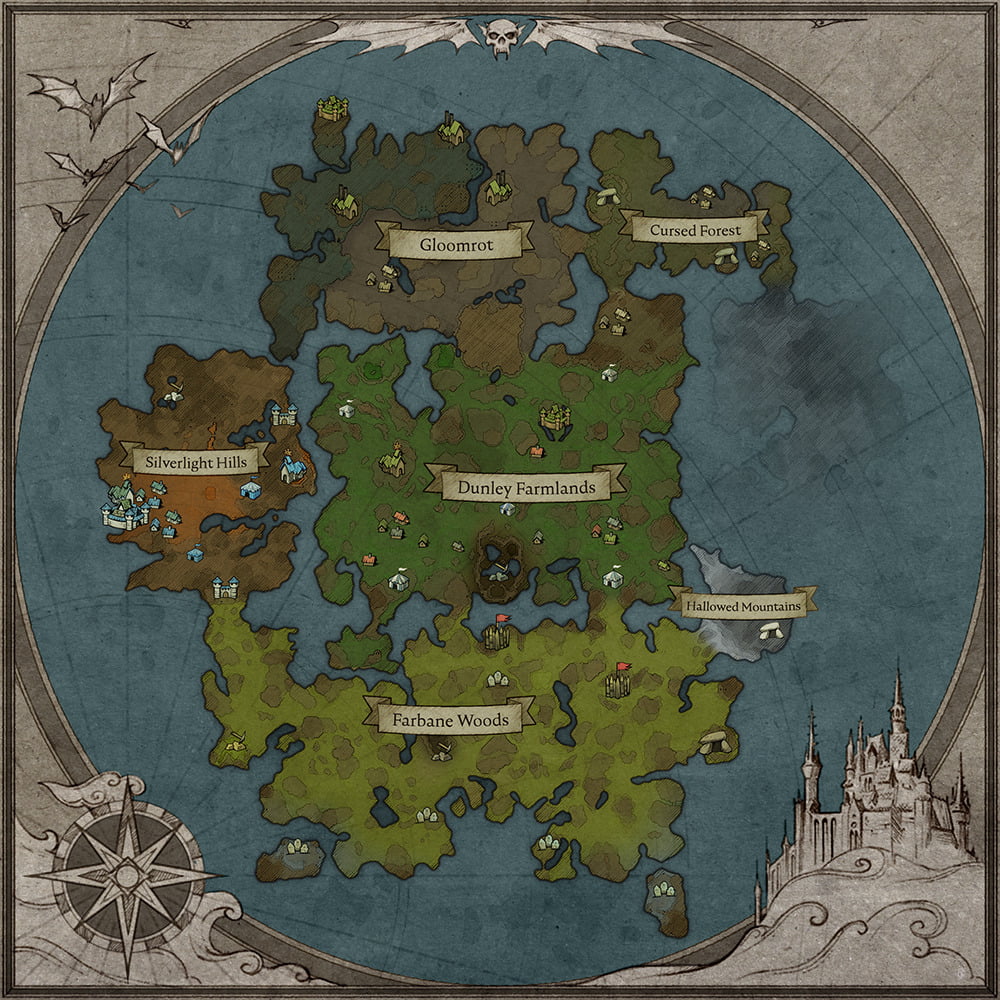 In addition to the introduction of a new zone, V Rising: Gloomrot also includes significant updates and changes to existing areas within the game. Notably, a new vineyard has been added to Silverlight. Furthermore, the Cursed Forest has undergone some notable changes for players to enjoy.
Weather conditions
Surviving as a vampire in V Rising was already challenging, but with the release of the Gloomrot update, it becomes even more difficult. One of the primary obstacles for vampires in the game is navigating through the world during the day, as exposure to sunlight inflicts damage to them.
In this new expansion, certain areas now feature unique and treacherous weather conditions, further intensifying the struggle for survival. Gloomrot introduces deadly lightning strikes, the Cursed Forest is shrouded in a choking mist, and Vardoran is subjected to powerful and relentless winds. Good luck staying alive…
Castle Upgrades
Building and expanding your castle has always been a significant aspect of the original V Rising, and this expansion provides even greater opportunities for players to customize their castle according to their preferences.
One of the key new features introduced is the ability to construct multiple floors within your castle. This proves advantageous for players who have chosen to position their castle on a mountain, where further expansion might have been limited. Additionally, when engaging in online play, some players may have experienced situations where their castle was trapped or surrounded by others, hindering their castle expansion. Fortunately, with the addition of upper floors, players now have the means to continue expanding their castle!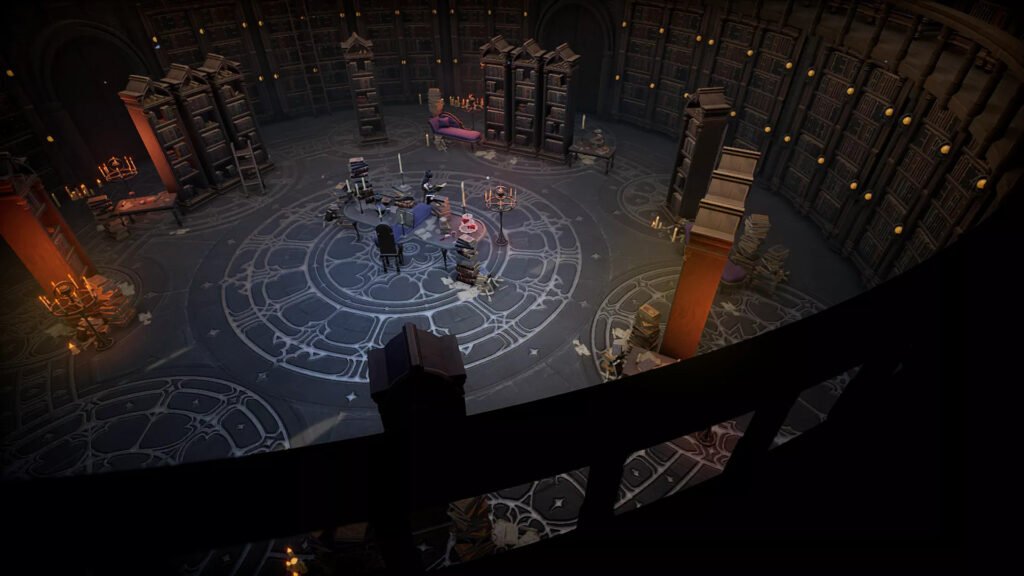 In addition to the multi-level castle floors, players can now expand their castle gardens and gain access to new crafting stations. These additions offer players more opportunities to personalize their castle surroundings and expand their crafting options.
The combat
The Gloomrot expansion of V Rising also introduces exciting new features to the combat system. Notably, a variety of new weapons have been added to the game, including the Dual Pistol and Greatsword. These weapons provide players with additional options and playstyles to enhance their combat experience.
In addition to the new weapons, the Gloomrot expansion introduces a collection of Legendary Weapons. However, these Legendary Weapons require restoration in order to unlock their full potential and access their complete capabilities.
The Gloomrot expansion in V-Rising also introduces a new school of magic known as Storm. This magical discipline revolves around the manipulation of air and electricity spells. With Storm magic, players can unleash the power of electricity to inflict damage upon their enemies. Furthermore, they can harness the power of electricity to envelop themselves in an aura. This new school of magic expands the range of magical abilities available to players, providing them with exciting options for combat and strategic gameplay.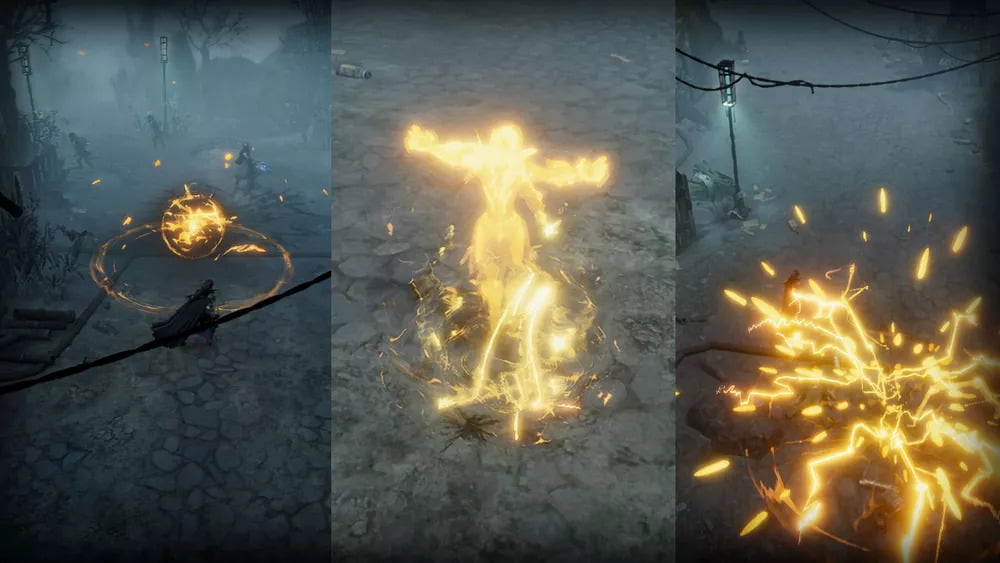 Lastly, the V-Rising: Gloomrot Expansion introduces 30 new enemy types for players to encounter. This does not only include new factions but also introduces creatures such as new spiders and elementals into the game. These additions bring fresh challenges and encounters to test your skills.
When is the release date of the V Rising: Secrets of Gloomrot Expansion?
The V Rising: Secrets of Gloomrot expansion was released on the 17th of may 2023.
Is the Secrets of Gloomrot Expansion Free?
Yes, the Secrets of Gloomrot Expansion is completely free! However, in order to play this expansion, you must first have purchased the original V Rising game. Therefore, the expansion is free, but the base game is not. However, it is well worth the money!