There has been some skepticism surrounding Death Stranding, with some people referring to it as a Delivery Simulator that could not possibly be exciting. However, this game has proven to be one of the most captivating gaming experiences in the last couple of years. Here is the Death Stranding review.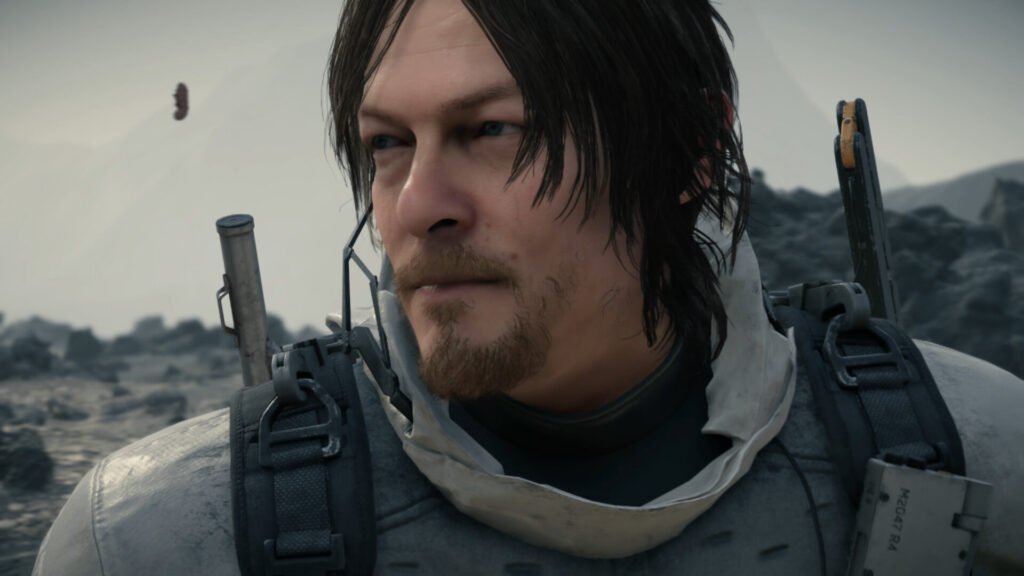 Death Stranding's Story
Death Stranding takes place in a post-apocalyptic United States, where you play as Sam Bridges, a courier for the organization called "Bridges". The goal of Bridges is to reconnect the fragmented United States by delivering critical packages to help ensure humanity's survival. This includes technical tools, medicine and food. Throughout your journey, Sam faces various dangers, including bandits and supernatural creatures known as "beached things" or BTs.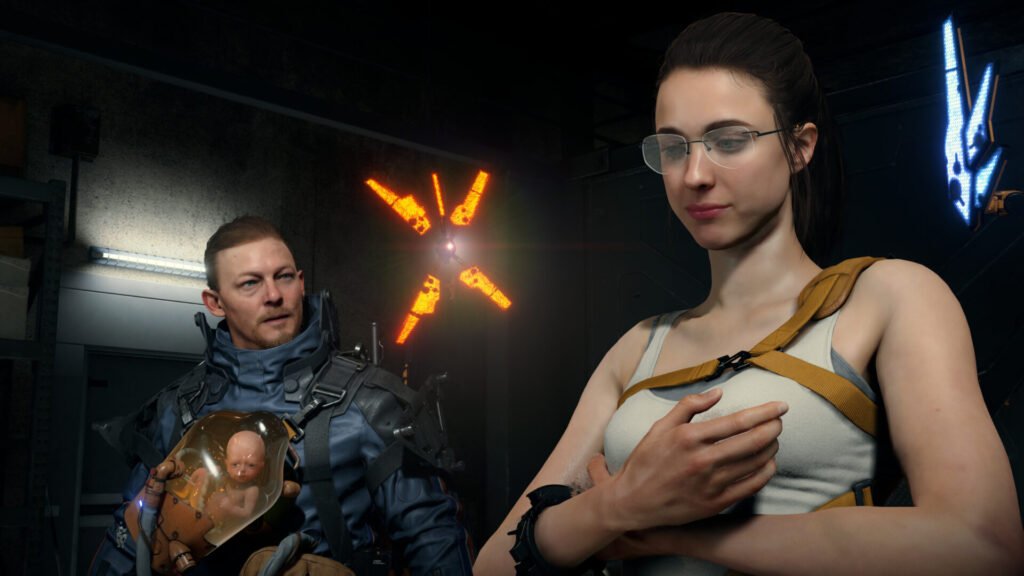 The game features unique mechanics, such as the "Beach Babies" or BBs, which help you detect the dangerous BTs. While the story may be confusing at first, it becomes clearer as the game progresses. The story is complex but well-written, with twists and turns that are quite strange. And after finishing the story, there are also many questions left unanswered.
The game features a significant number of cutscenes, which some players may find off-putting, especially in the first five hours of the game. However, it's worth sticking around and not skipping them as they set the stage for the strange world that the game takes place in. Overall, the cutscenes do a great job of introducing the various characters and concepts that the player will encounter throughout the game.
Gameplay
Death Stranding is a game that is filled with various mechanics. From managing the weight and balance of your character's cargo to using different tools and gadgets to traverse the harsh environments, there is a lot to take in and master. The game does a good job of introducing these mechanics slowly and allowing the player to get a feel for them before throwing too much at them at once.
Initially, I was worried about the amount of walking that the player would have to do. However, I was pleasantly surprised to find that walking in Death Stranding is not as tedious as I thought it would be. The game provides various ways to make travel more interesting, such as using vehicles. Additionally, the landscapes that the player gets to explore are beautiful to travel through.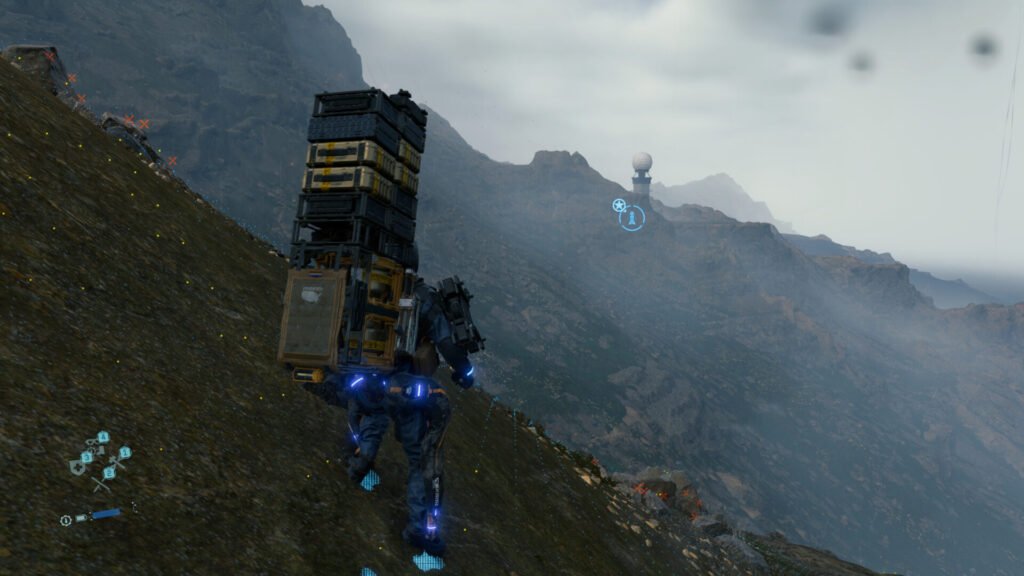 The world of Death Stranding is strange and surreal. This is reflected in the gameplay as well. Players are constantly urged to explore and discover new areas and the game rewards them for doing so with various items and resources. This sense of exploration is one of the things that kept me coming back to the game, as I was always eager to see what new features the game had in store for me.
One of the most memorable and unique aspects of Death Stranding is the BTs (Beached Things), mysterious ghost-like creatures that roam the world. These creatures are both terrifying and intriguing, leaving players constantly wondering about their true nature. The BTs add an extra layer of tension and unease to the game, as the player never knows when they might encounter one.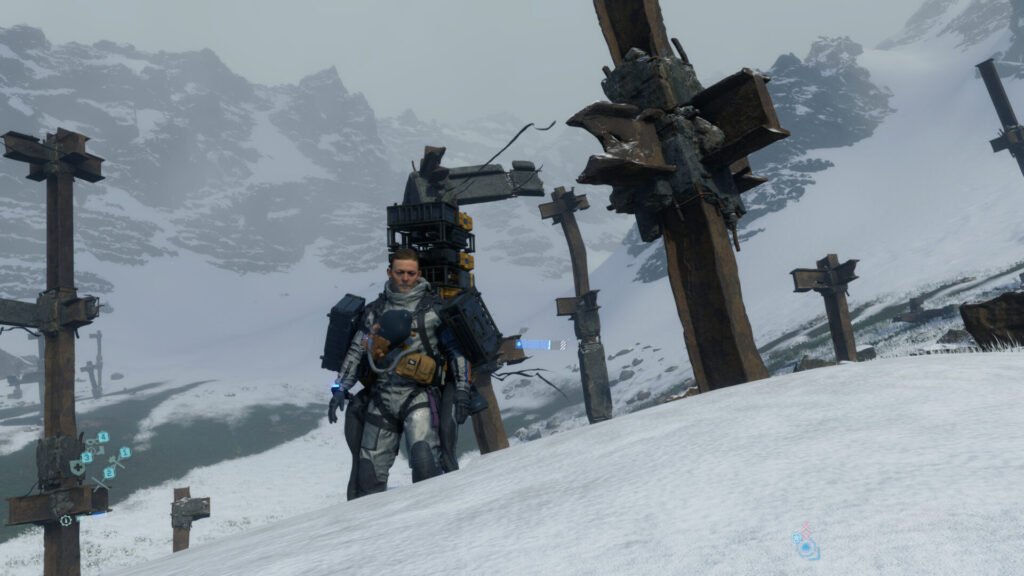 Solo but never alone
Death Stranding is exclusively a single-player experience. You won't be able to play with your friends online or use co-op features. However, there are online features that connectd you to all the other players who play Death Stranding.
In Death Stranding, there are plenty of roads, buildings, and structures that can be constructed. Building roads alone can be particularly challenging as it requires gathering a significant amount of materials.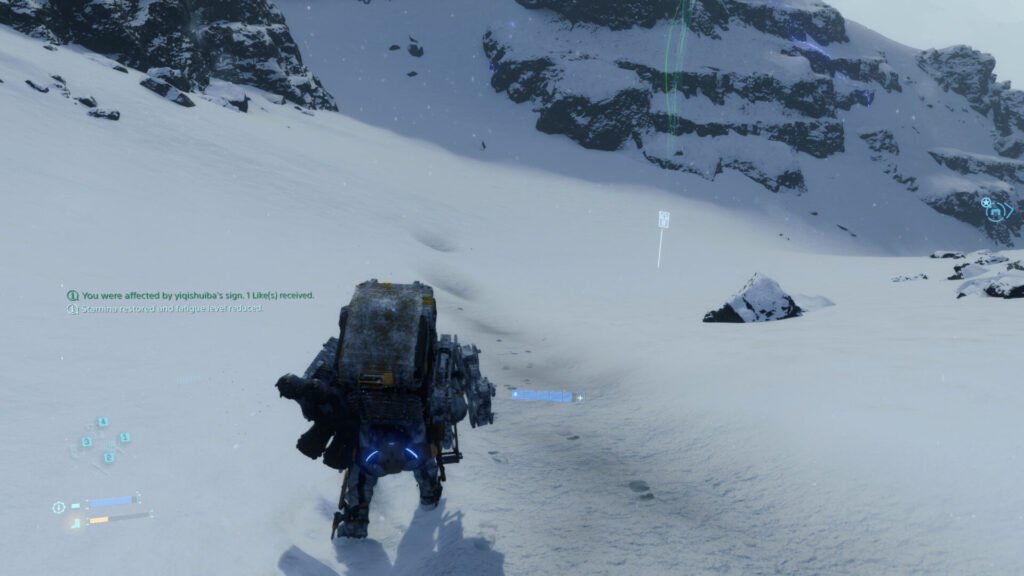 With the online features that Death Stranding provides, you can construct structures with other players without ever encountering them. You can easily deposit materials at an unbuilt structure, and other players will see your contribution when they pass that specific structure and contribute their own materials to it. This allows you to quickly construct roads and structures, which helped me a lot on my journey.
It is also possible to construct smaller structures that other people can use, such as zip lines. I've constructed a number of zip lines between point A and point B for myself. Just so I can get around much faster. These structures are also usable by other players, and when I returned, I found out that I received countless likes from other players who gave likes to my structures by using them. These likes are then used to upgrade Sam's abilities.
It is also possible to leave signs at points of interest, such as where there is valuable cargo or where there are Beached Things nearby. Players can place markers to warn others in case of danger. This feature helped me a lot when getting around and allowed me to get the maximum benefit out of my journey.
All in all, this online feature adds a lot to the solo player experience. It is turned on by default, but you can turn it off if you want to. If you ask me, leave it on; it's a lot more fun!
Graphics
The environment and graphics of Death Stranding are impressive and fitting for a post-apocalyptic world. Despite being released in 2019, the cinematic and graphic quality is excellent and has aged well.
Although the game's environment looks stunning, it can feel somewhat repetitive. Most areas feature grassy hills, destroyed cities or snowy landscapes, which are to be expected in a post-apocalyptic America. However, I had hoped for more diversity and some unique points of interest to break up the monotony.
How long does it take to beat Death Stranding?
The story of Death Stranding is divided into 14 episodes, and completing the game and all episodes takes between 35 to 40 hours. However, if you decide to explore extensively and complete many side quests, your playthrough can easily take 50 to 70 hours.
The game offers numerous deliveries and side quests, as well as interesting characters to interact with and collect items from. The cast of Death Stranding includes many recognizable actors and celebrities, such as Conan O'Brien, who plays a character that gives you an item to help you when traveling through water.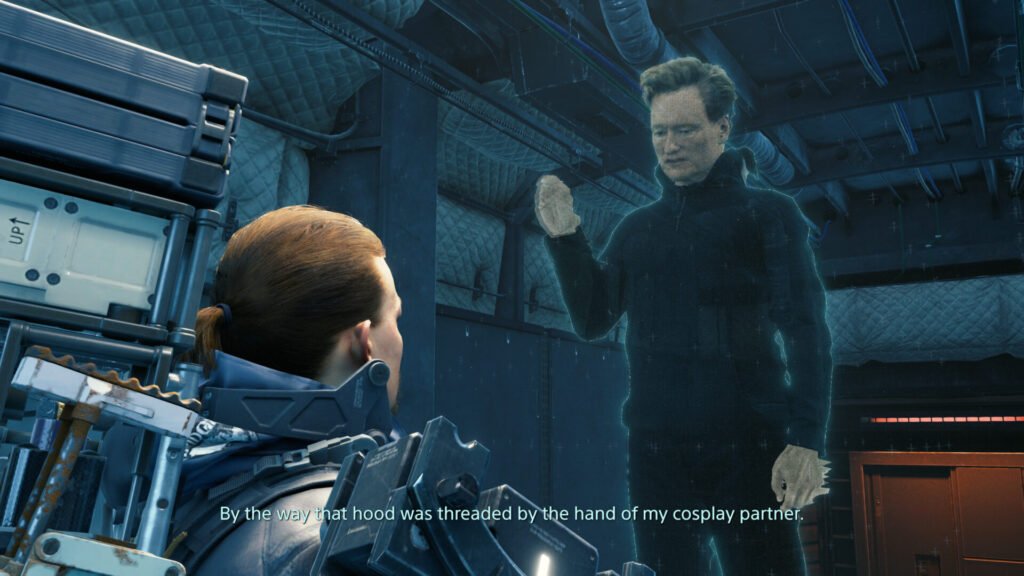 Death Stranding OST / Music
The original soundtrack (OST) of Death Stranding is truly amazing, featuring numerous eerie and suspenseful music tracks that perfectly capture the uneasiness of traveling alone and encountering BTs or other enemies.
Moreover, the soundtrack captures the feeling of being alone with tracks that evoke a sense of loneliness, but also ones that provide hope and inspire you to continue on your journey.
The game also features music from several (indie) artists, mainly from the post-rock/electronic band Low Roar. Their music is often played after a significant story moment or during the middle of your journey, allowing you to reflect on what has happened and the journey you are undertaking.
Conclusion
Its slow pace and heavy emphasis on story and cutscenes may turn off some players, but for those who are willing to stick with it, the game offers a unique and rewarding experience.
The various mechanics and the urge to explore kept me engaged throughout my time with the game, and the BTs added an extra layer of tension and fear. If you're looking for something different and are up for a challenge, then I would highly recommend giving Death Stranding a try.
Death Stranding Review
Despite its slow pace and focus on story and cutscenes, Death Stranding offers a unique and rewarding experience with engaging mechanics and an urge to explore. There are enough moments that give you an uneasy feeling, making it a challenging but worthwhile and memorable game for those looking for something different.
User Ratings (

1

Votes)

9.5