Death Stranding has an amazing cast of actors, including Norman Reedus, Mads Mikkelsen, Léa Seydoux, and Margaret Qualley. Let's have a closer look at the actors and their performances in the game and explore what other appearances they made in other media. Beware, minor spoilers lie ahead.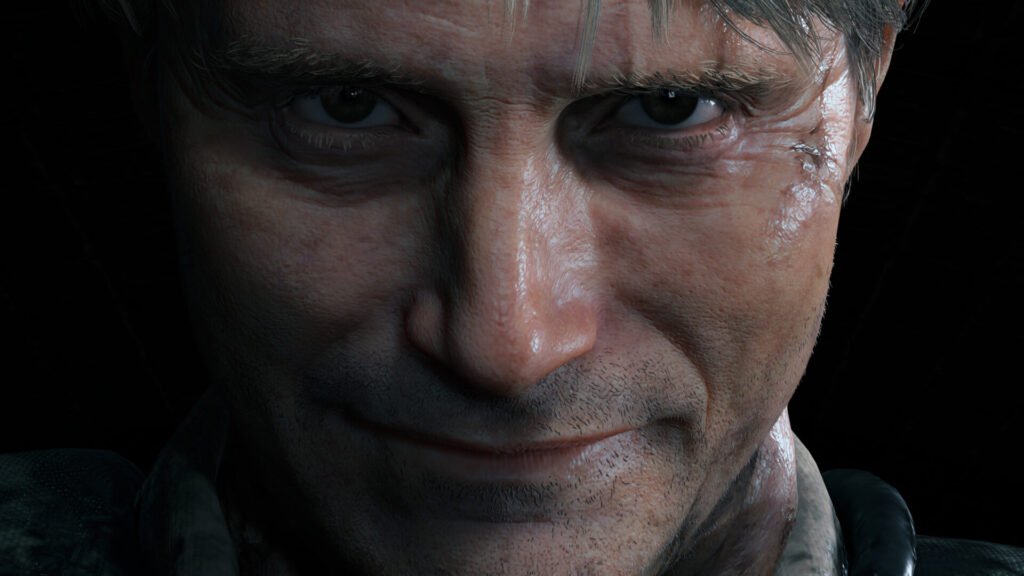 Is this game for you? Check out the Death Stranding Review!
Sam Porter Bridges (Norman Reedus)
The main protagonist, Sam Porter Bridges, is portrayed by Norman Reedus. Reedus is best known for his role as Daryl Dixon on the TV-series The Walking Dead. He has also appeared in films such as The Boondock Saints and Blade II. In Death Stranding, Norman Reedus brings a cold, stern and determined sense to Sam, a delivery man tasked with reconnecting a post-apocalyptic America.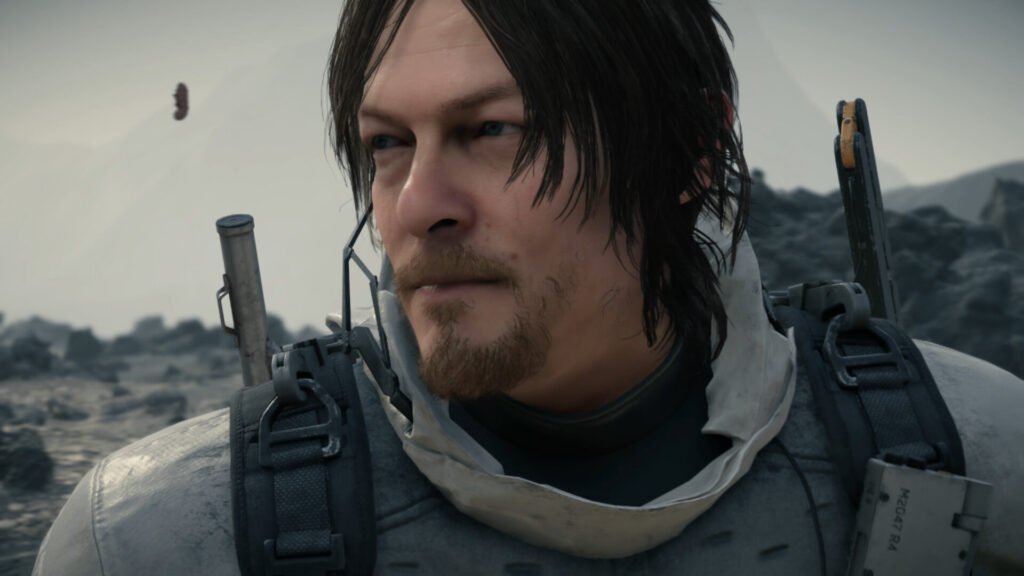 What we know from the Death Stranding 2 trailer is that Sam Porter Bridges will make their return for the sequel to the game.
Fragile (Léa Seydoux)
Fragile is portrayed by Léa Seydoux, a mysterious woman and the owner of Fragile Express. She aids Sam with his journey of reconnecting America. Fragile has special powers that benefit her and her allies, but can also be a burden to carry. Léa Seydoux also appeared in several films such as "Grand Central" (2013) directed by Rebecca Zlotowski, "Spectre" (2015) directed by Sam Mendes, "It's Only the End of the World" (2016) directed by Xavier Dolan.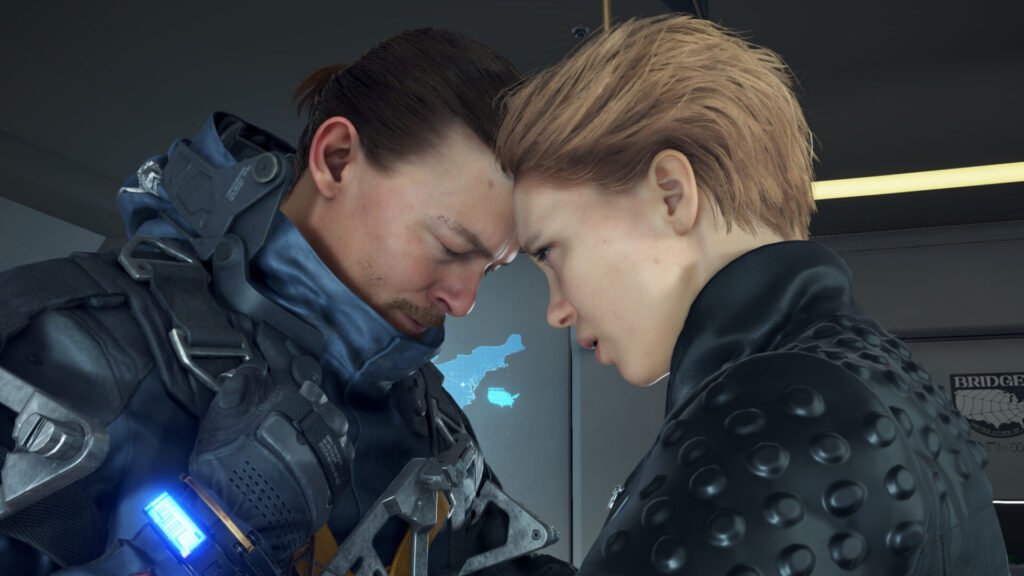 Like Sam, Fragile is also seen in the Death Stranding 2 trailer. It's very interesting how their roles in the sequel will be!
Die-Hardman (Tommie Earl Jenkins)
Tommie Earl Jenkins portrays the character of Die-Hardman. Die-Hardman is a high-ranked member of Bridges, an organization that looks to reconnect America, and an ally of Sam. Jenkins' portrayal of the character is powerful and nuanced, bringing depth and complexity to the role. Jenkins also played in numerous TV-series such as "Law & Order True Crime" (2017) and "Star Trek: Prodigy" (2022).
Jenkins also voiced characters in the Guild Wars 2 Expansion; Path of Fire. In Path of Fire, Jenkins voices Blish (who is the complete opposite of Die-Hardman) and the Noble Human NPCs. He also voices characters in Fallout 76, Gotham Knights and Bayonetta 3.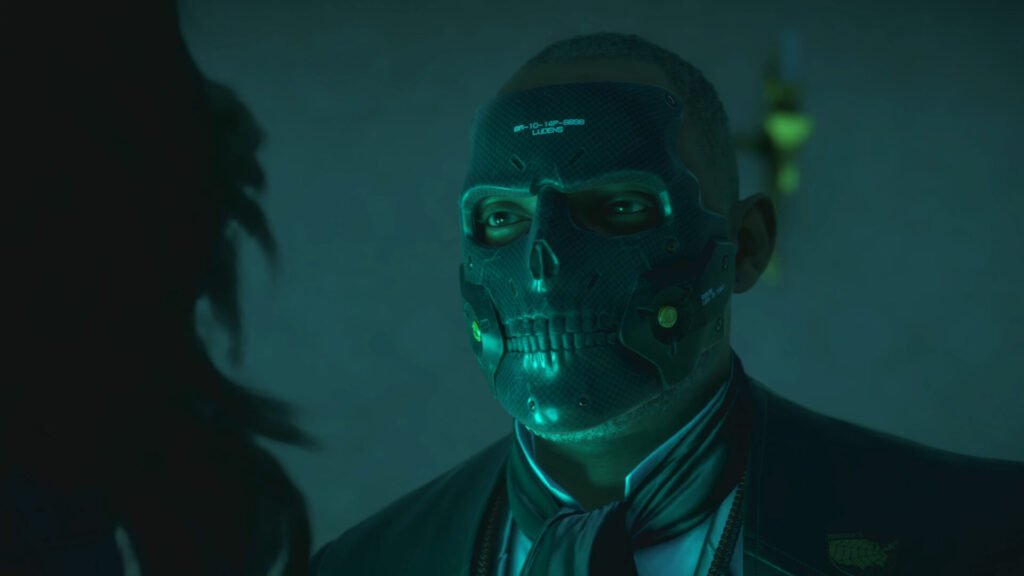 Deadman (Jesse Corti/Guillermo del Toro)
Deadman is voiced by Jesse Corti and portrayed by Guillermo del Toro (model only). Deadman is a mysterious character and is one of the many characters that Sam encounters on his journey. More about the origin of Deadman and his interest in Sam is later revealed in the story. Corti lent his voice for numerous other video games such as such as "Resident Evil 4" (2005), "Red Dead Redemption 2" (2018) and "Just Cause" (2018). Guillermo del Toro directed many films such as "Hellboy" (2002), and the horror film "Mama" (2013). Del Toro created the Netflix show; "Guillermo del Toro's Cabinet of Curiosities" (2022), that features 8 random horror stories.
On a more personal note, I highly recommend checking out 'Guillermo del Toro's Cabinet of Curiosities,' where Guillermo del Toro opens every episode. It's an absurd horror series that you can easily binge-watch in just a couple of days, even if you're not a horror fan!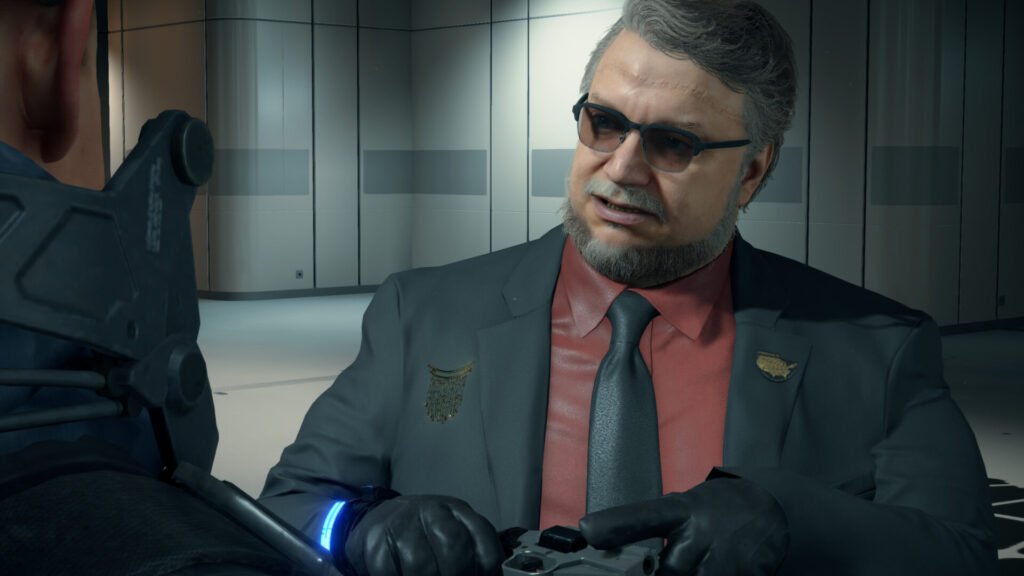 Clifford (Mads Mikkelsen)
Death Stranding's primary antagonist, Clifford, is portrayed by Mads Mikkelsen. Mikkelsen is a Danish actor who has appeared in numerous films, including Casino Royale (2006). He has also starred in the TV-series "Hannibal" (2013) and "Dark" (2017). In Death Stranding, Mikkelsen's performance as Clifford is extremely chilling and memorable. He brings a sense of menace to the character that makes him a formidable opponent for Sam. You never know when Clifford comes around…
If you're still searching for a show to watch, be sure to check out "Dark"' in which Mads Mikkelsen plays a prominent role. It's comparable to "Stranger Things", but it's in German. It's one of the best shows I've come across on Netflix!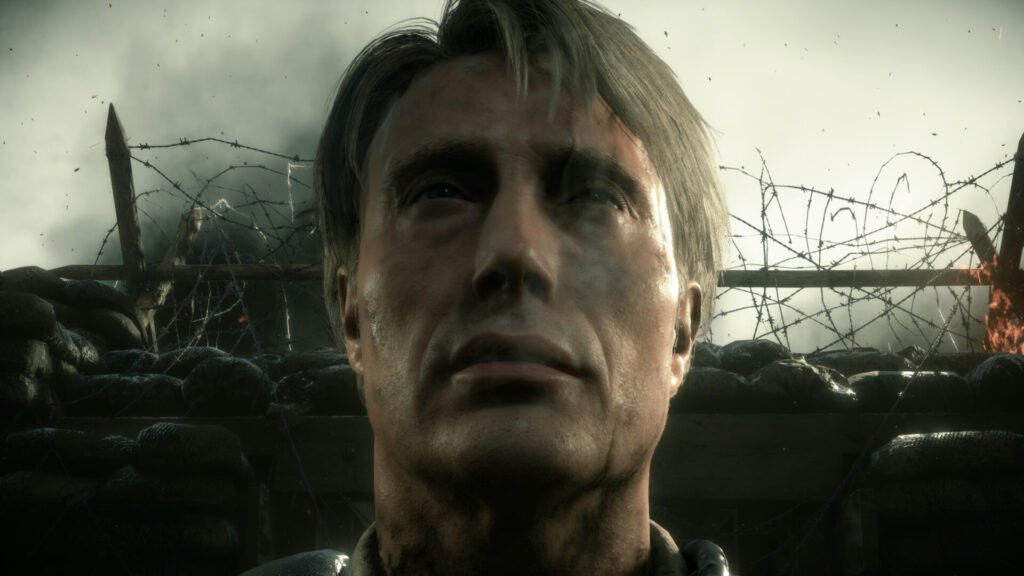 Mama (Margaret Qualley)
Margaret Qualley stars as Mama, a great scientist part of the UCA (United Cities of America). Mama develops numerous tools and gadgets for porters like Sam. Mama's past and motivations are slowly revealed, adding layers to her character. Margaret Qualley has also appeared in several films such as "Once Upon a Time… in Hollywood" (2019) directed by Quentin Tarantino.
Mama is one of the most interesting characters in Death Stranding with her complex and touching love story. She lost someone who is not entirely gone yet…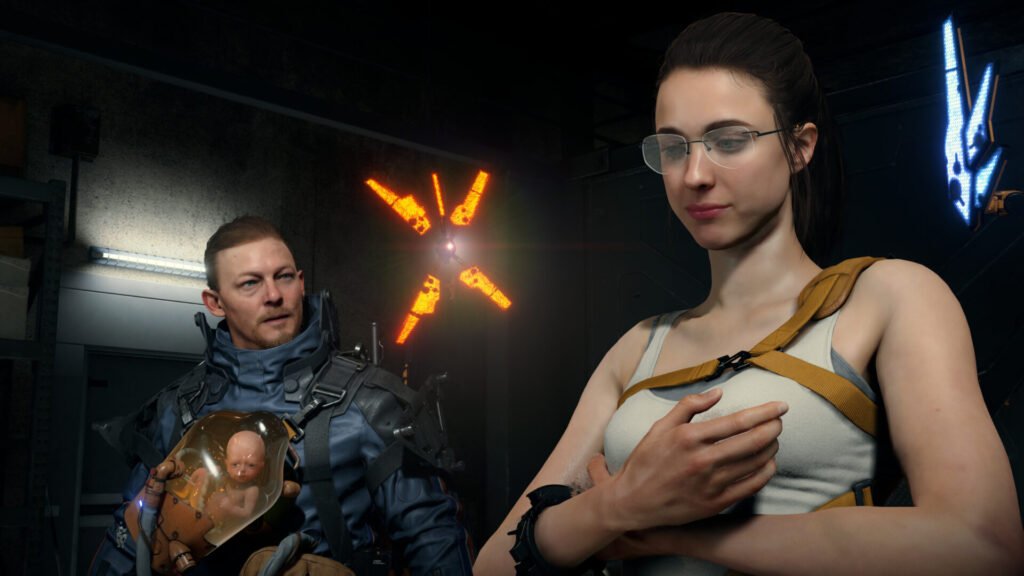 Higgs (Troy Baker)
Troy Baker portrays Higgs Monaghan in Death Stranding. Higgs is a mysterious rogue agent with mysterious powers that interferes with the activities of Bridges. Baker's portrayal of the character is both chilling and unpredictable, making each encounter a tense experience. Baker featured in numerous critically acclaimed video games such as "The Last of Us" (2013), "BioShock Infinite" (2013) and portrays "Sam Drake" in "Uncharted 4: A Thief's End" (2016).
"As you progress through the game, Sam learns more about Higgs and his mysterious powers, including how he acquired them. The mystery unfolds as you advance through the story…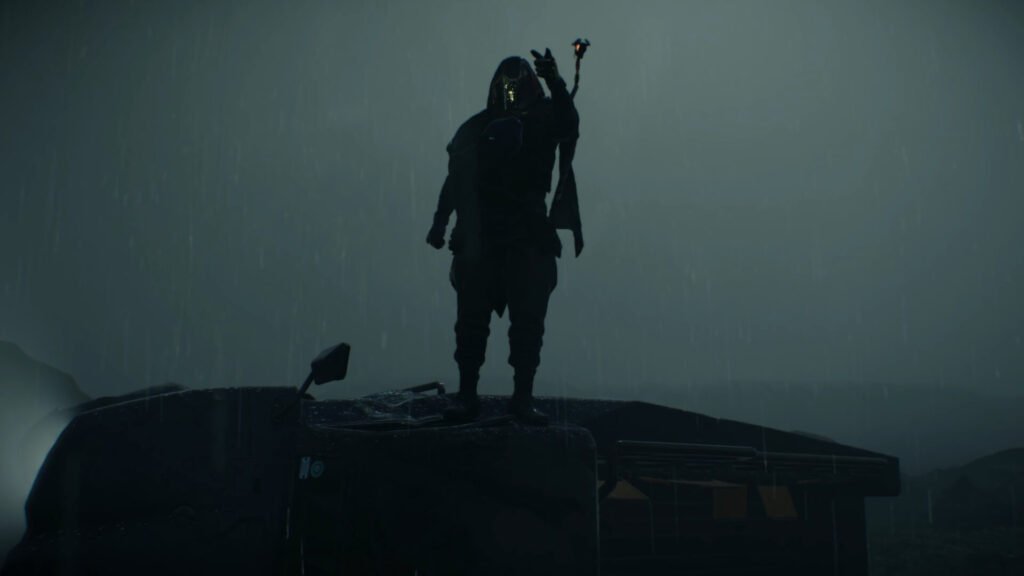 Amelie (Lindsay Wagner)
Lindsay Wagner is the voice of Amelie. Amelie is the mysterious and leader of Bridges and Sam's primary mission giver. Wagner's portrayal of the character is beautifully understated and subtle, imbuing Amelie with a sense of calm and wisdom. Wagner has also appeared in numerous films and TV-series throughout her career, including "The Six Million Dollar Man" (1978) and "The Paper Chase" (1978).
The mystery surrounding Amelie unfolds throughout the entire game, with Sam learning a little more about her every time he makes progress in reconnecting America. I personally find her to be one of the more interesting characters in the game.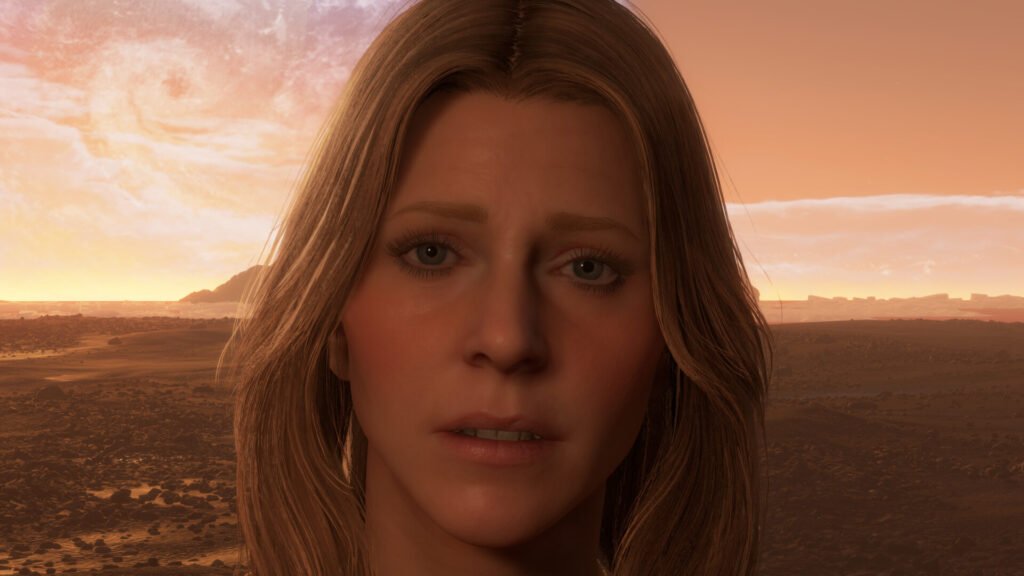 The Wandering MC (Conan O'Brien)
Conan O'Brien, a popular American television host and comedian, also makes a minor appearance in Death Stranding. O'Brien plays the character of "The Wandering MC". A man who is married to "The Cosplayer" and is a big fan of Sam. Make sure to visit O'Brien because give you new headwear that improves Sam's swimming ability.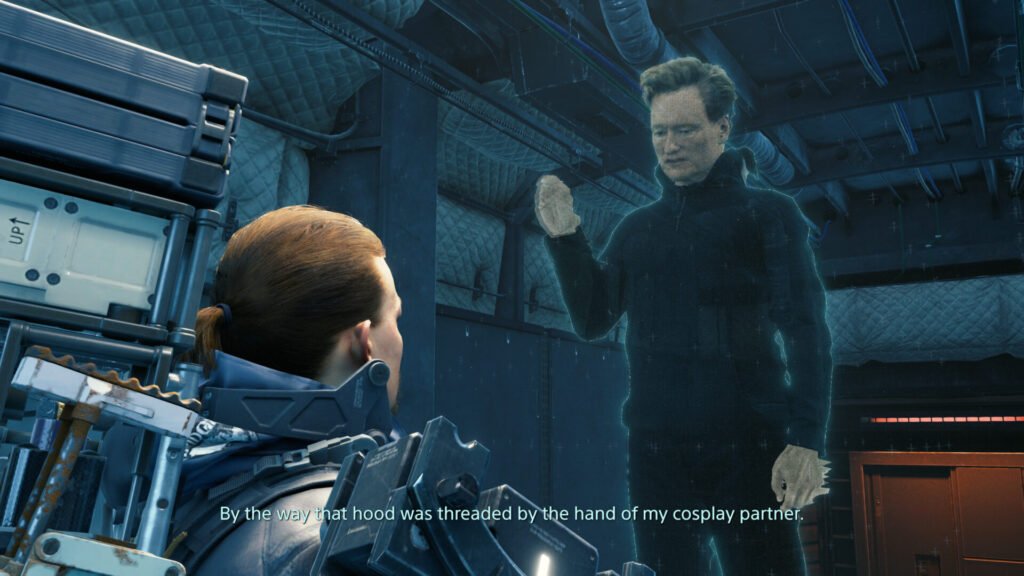 It is not the first time that O'Brien has lent his voice to a video game, he has also appeared in games like "Halo 4" (2012) and covered many video games on his show! O'Brien's comedic timing and unique voice add an extra layer of humor to the game and his character's presence is sure to be a highlight for many players.