The Evoker class is an exciting addition to World of Warcraft, introduced with the Dragonflight Expansion. This new class is exclusively available to the dragon-like Dractyr race, which was also introduced in the Dragonflight Expansion.
Why should you play a Dractyr Evoker?
I'll be completely honest with you all; I'm somewhat of a casual player when it comes to WoW. I tend to hop in every few months, or even years, to dive into the game and catch up on the story. That's why you need a class that complements this style of play.
I used to main a Mage, but Mages have limited survivability and mobility when it comes to solo PvE play. Eventually, when Legion was released, I decided to roll a Demon Hunter, and let me tell you, it was a significant improvement. Now, with the Dragonflight expansion, I might have stumbled upon a new favorite class.
1. Can you play solo as an Evoker?
The first aspect, and one of the aspects I liked the most about it, is your ability to play solo as an Evoker. While all classes in the game can tackle challenges solo, some excel in this regard more than others. The Evoker stands out by offering excellent sustainability, exceptional mobility, and the ability to heal, setting it apart from classes like the Mage.
As soon as you create an Evoker, you're ready to take on the game world by yourself. Questing as an Evoker is simple because they have straightforward but powerful abilities that help you finish collect quests quickly. You can easily gather a bunch of enemies and then use a strong skill to wipe them out.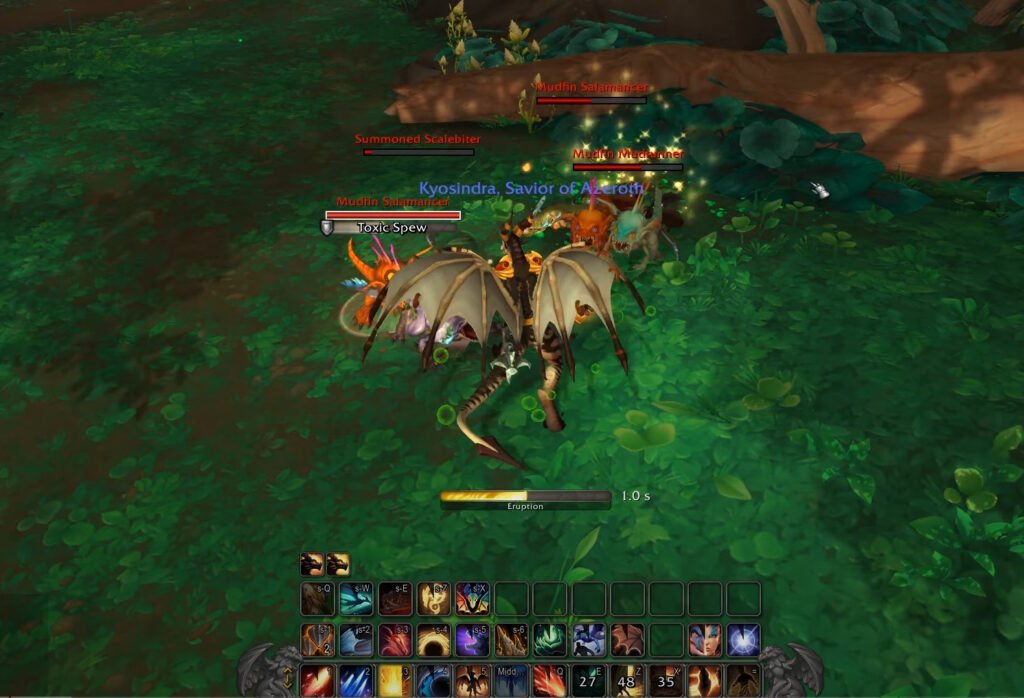 This is really important to me as a casual player. I'm not trying to rush through the game, but I do want to make the most of my time when I'm playing. Like I mentioned, I used to play as a Mage, but that made it tough when I had to deal with lots of enemies or complete quests fast.
2. Flying, gliding, mobility and moving
The second thing that's closely related to the first is how mobile the Evoker class is. Similar to the Demon Hunter, Evokers can glide through the air, and it's as simple as using your jump key. When you double jump, you gradually move in your chosen direction and build up speed in the air. It's quite handy for leaping from ledges or mountains and landing safely on the ground. Just like my Demon Hunter, I often use Glide to get a speed boost and reach my destination faster, and this is something an Evoker can do too.
Besides the Glide Ability, there are several other skills that help you get where you want to go. Take, for example, the Deep Breath ability, which lets you fly to a targeted spot and deal damage to all the enemies you hit. If you aim it right, this ability can also help you cross rivers, jump over small gaps, or ascend small ledges with ease. So, if you can't fly at the moment or need to get up a ledge quickly without much fuss, the Deep Breath ability is your friend.
There's also an ability called Rescue, which allows you to fly over to an ally, pick them up, and transport them to a specific spot. This comes in handy when you and your ally need to change your position.
And if you ever find yourself in a tough spot, don't forget about Landslide. It can immobilize enemies, giving you the chance to fly away when things get dicey. All in all, if you're looking for a class that gives you extra mobility, the Evoker is an excellent choice.
3. Unique Customization as a Dracthyr!
Another compelling reason to give the Evoker a try is that it's exclusively available to one race: the Dractyr. The Dractyr bring their own unique character aesthetics to the table that you won't find in any other race. Unlike Demon Hunters, who are limited to Night Elves or Blood Elves, the Dractyr are an entirely separate race.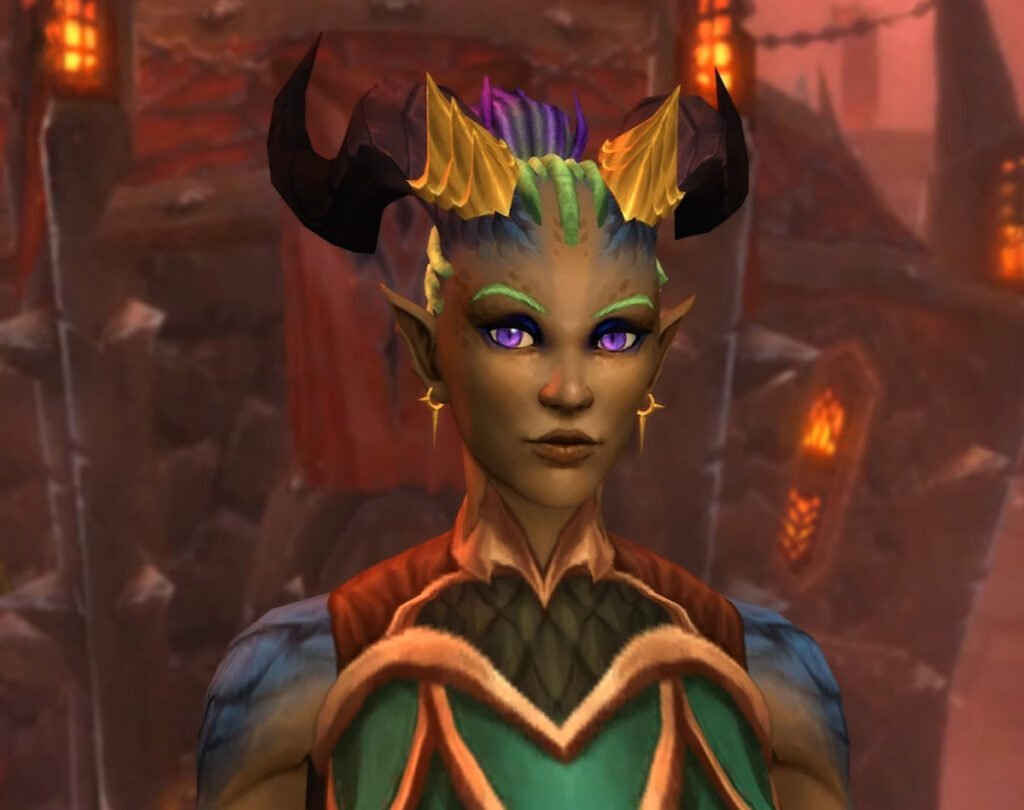 While they do share some similarities with humans in their appearance, that's where the likeness ends. This human-like form is also known as your Visage form. When you engage in combat as a Dractyr Evoker, you'll always transform into your Dragon Form. Therefore, it's essential to customize this form to your liking since you'll be seeing it quite frequently.
4. Useful in Groups, Dungeons and Raids!
The Evoker's abilities go beyond dealing damage; it also has a healing specialization. This unique feature makes the Evoker resilient in challenging situations. Thanks to its Healer Specialization, the Evoker can easily step into the role of a healer when using the Dungeon Finder. This allows you to quickly team up with other players and dive into dungeons, which offer a more relaxed way to level up rapidly and collaborate with fellow gamers.
Since Healers and Tanks are consistently in demand for Dungeon Groups, you won't have to wait long to find a team. When you're queued up as a healer, your primary focus is to ensure the Tank stays alive, making dungeon runs a breeze.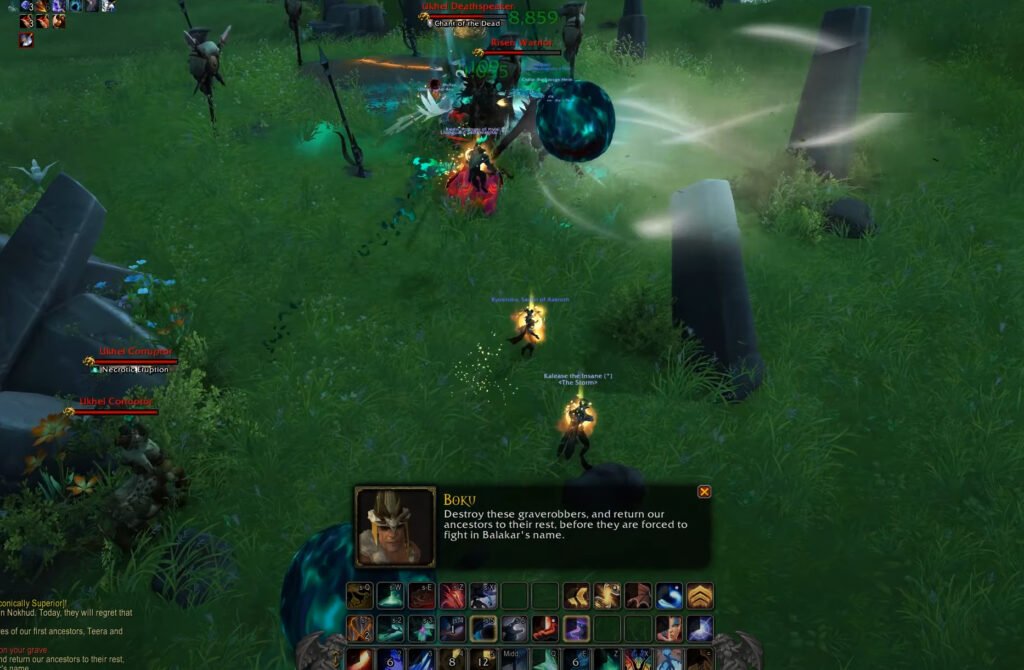 As you progress and reach the maximum level, you'll have the opportunity to participate in raids. Finding a raid group to take on the game's toughest challenges will be a walk in the park as a healer.
But if healing isn't your cup of tea, there's no problem. The Evoker offers two DPS specializations for you to choose from. Speaking of which, let's dive deeper into that topic.
5. Damage! Devastation and Augmentation Evokers
As mentioned earlier, the Evoker is great for healing in Dungeons and Raids. But when you're on quests or playing solo, you'll want a good DPS specialization.
As an Evoker, you can pick between two DPS specializations: Devastation and Augmentation.
Devastation is all about dealing damage from a medium distance and is excellent for both single and multiple enemies. Augmentation, on the other hand, is one of the first DPS specializations that focuses on helping others while causing damage at the same time.
Devastation Evoker Specialization
Devastation Evokers use the powers of the Red and Blue Dragonflight to deal damage.
The spells you use need Essence, which generates over time. In combat, Devastation Evokers should focus on casting spells that boost your next spell. This gives you a free cast that doesn't need Essence or increases your spell's damage. When you're leveling your Devastation Evoker, concentrate on using spells that hit multiple enemies. This will make quests and moving through the world much easier.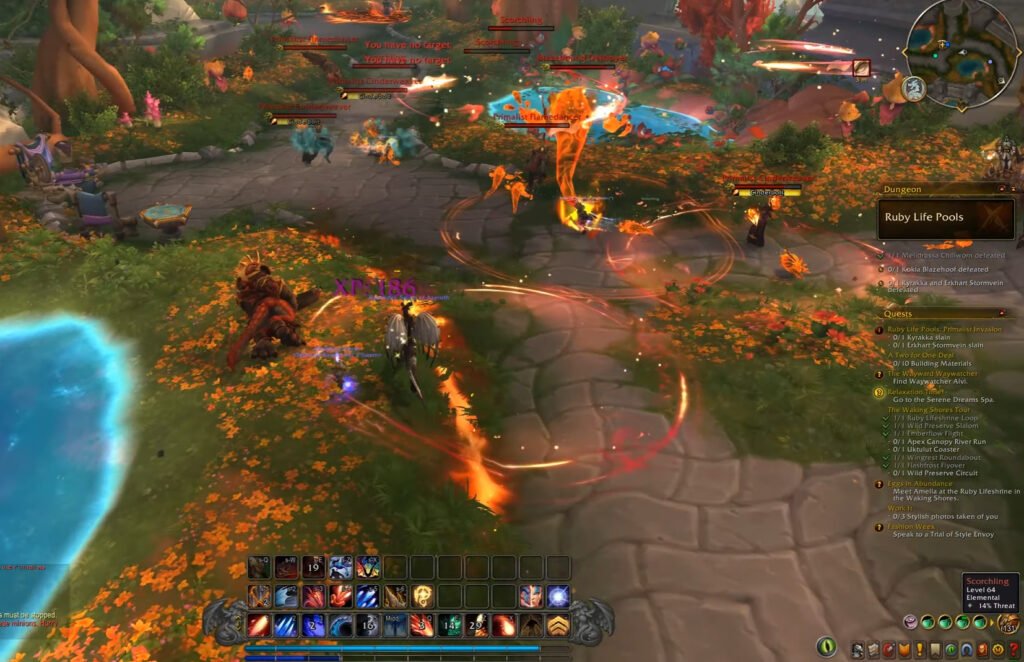 Augmentation Evoker Specialization
Augmentation Evokers use their abilities to damage enemies and also increase their allies' damage. Like Devastation Evokers, they use Essence for their spells. Normally, Augmentation Evokers start by boosting their allies' damage and stats. Afterward, they can start dealing damage themselves. Since the Augmentation specialization mainly focuses on increasing allies' damage, this specialization becomes incredibly powerful in high-level dungeons and raids.
6. Soar the Skies
In World of Warcraft, all classes have the capability to employ Dragonriding mounts, and the Evoker is no exception. However, the Evoker possesses a unique skill that allows them to utilize Dragonriding without the need for an actual mount. This remarkable ability is known as "Soar."
Once activated, Soar launches the Evoker into the sky, allowing them to fly swiftly to their chosen destination. Much like Dragonriding, this ability has a limited duration and requires the Evoker to maintain their momentum while airborne.
If their momentum runs out, the Evoker can easily land and use their regular Dragonriding mount to take to the skies again. This is something other classes cannot do.
What's even more noteworthy is that other classes and races can only use their Dragonriding mounts exclusively within the Dragon Isles. In contrast, the Evoker can use their Soar ability anywhere in the world.
So, don't be surprised if you see an Evoker flying by when you're in Stormwind. Although this feature is currently exclusive to the Evoker, there's a chance that other classes and races might also gain the ability to use Dragonriding all across the world in the future.
7. Unique Charging Abilities
The final reason to play as an Evoker is their unique abilities. We've already covered a range of their skills, but their new Charging Abilities stand out.
The Evoker possesses the ability to charge certain spells to make them more effective. To do so, you simply hold down the button for a particular spell, and the spell's effectiveness increases when you release it. The longer you hold the spell, the more impactful it becomes.
In certain situations, you'll have the opportunity to fully charge a spell, resulting in significant damage or healing. However, in other scenarios where you need to cast swiftly or escape a dire situation, there might not be enough time to complete the full charge. If that's the case, you can release the spell early without canceling it altogether.
Unlike other classes that often have to stop their casting and reposition themselves, certain Evoker spells don't require this interruption.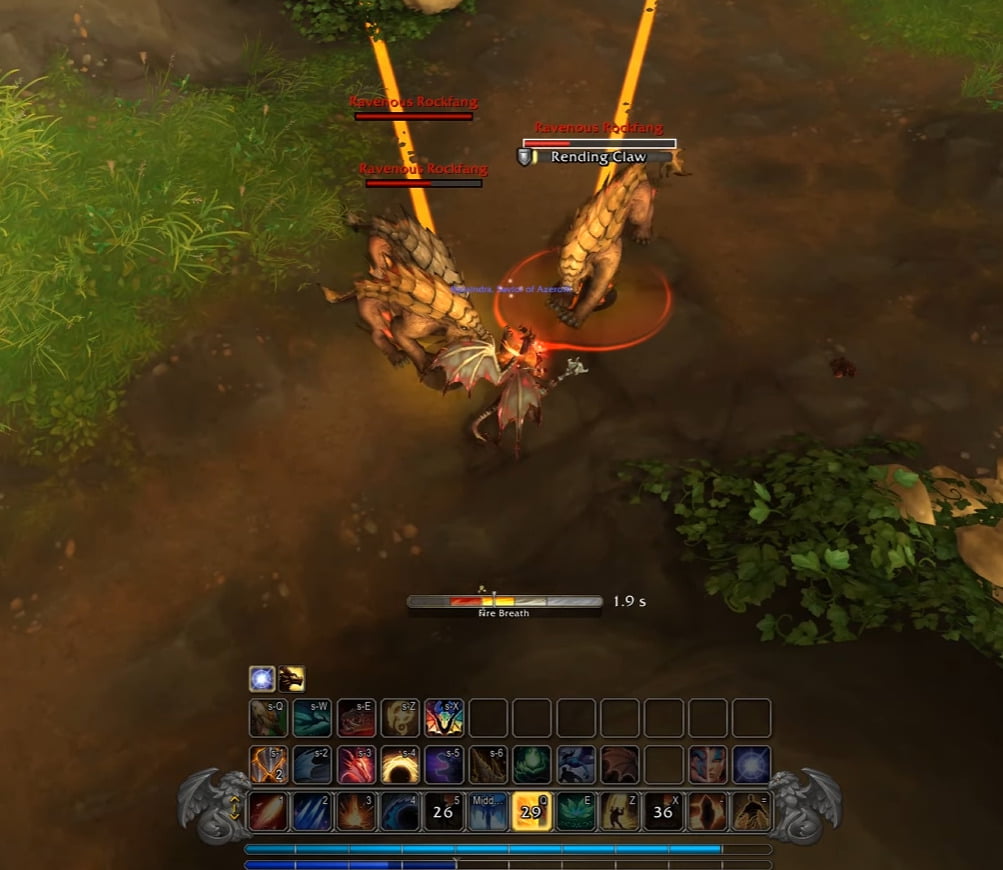 In specific scenarios or builds, it might even be advantageous to avoid fully charging an ability. This can happen if you stick to a certain rotation or battle a specific enemy. Certain spells get stronger when they hit more enemies. Yet, if you're up against just one boss, you only need the effect from a level one charged ability.
So, what do you think of the Evoker? Are you already playing as one?