Guild Wars 2 allows Twitch drops since August 23 2022. By watching Guild Wars 2 streams on Twitch you can earn in-game rewards. In order to do so, you need to link your Guild Wars 2 account to your Twitch account. This article shows you how to do it in just three simple steps!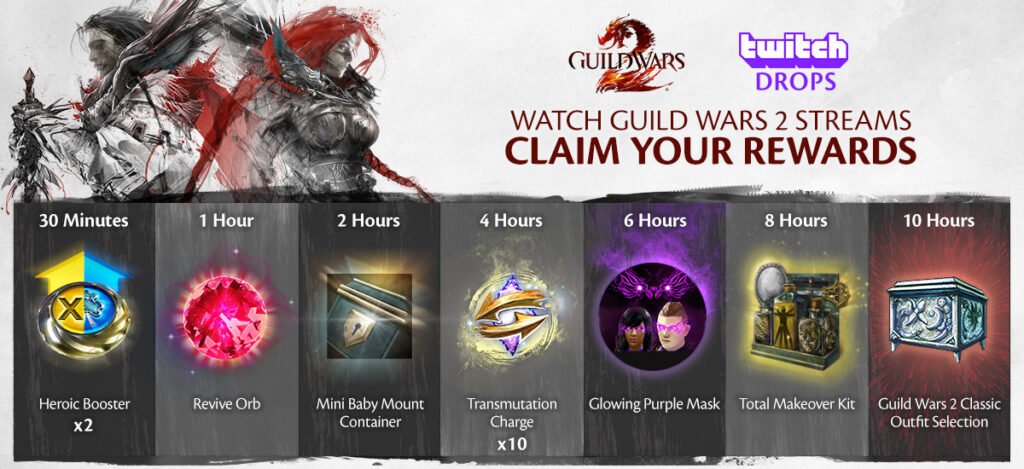 1. Log in to your ArenaNet account
First you need to log in to your ArenaNet account. These login details should be similar to the ones you use to log in to Guild Wars 2.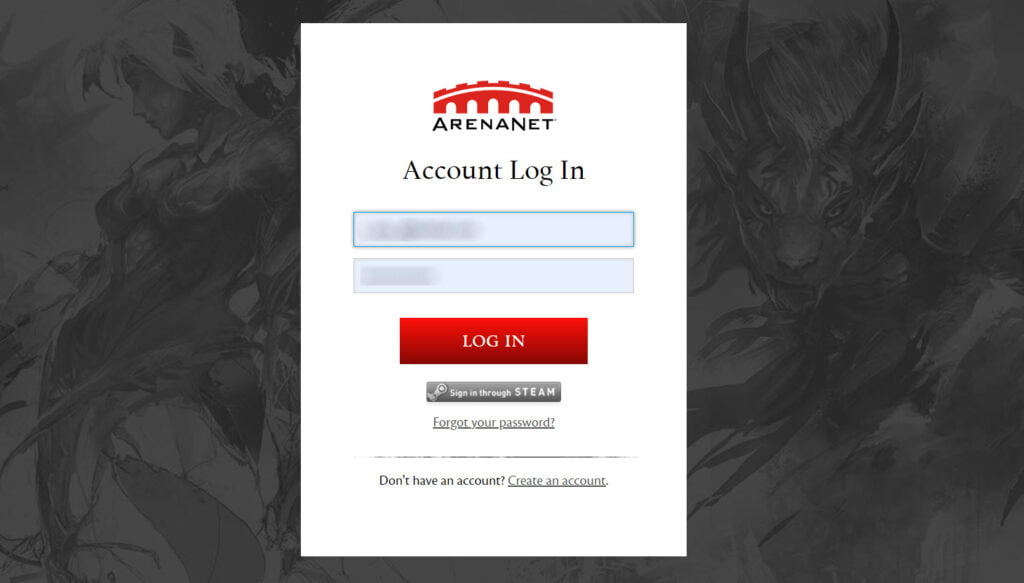 2. Link your Guild Wars 2 account to Twitch
Once you are logged in, head on over to the applications tab. Here you should see a big purple button that allows you to link your Twitch account to your Guild Wars 2 account.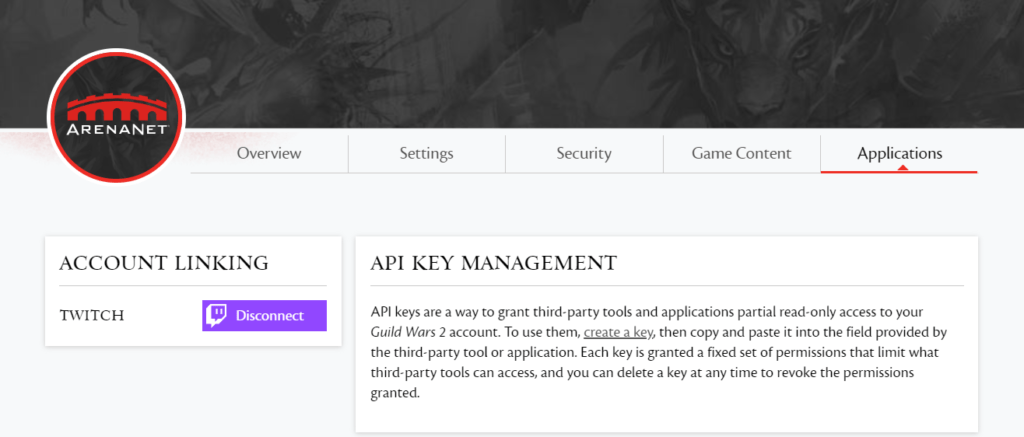 To make things a little easier, make sure to log in to Twitch beforehand. If you do, you only have to press a single button to link the two accounts.
3. Authorize and watch!
Once you click the purple Twitch button, log in to your Twitch account and authorize the link between the two accounts. If you are already logged in, you only have to press the authorize button. Once you've done that, you should see a succes message

Guild Wars 2 10th Anniversary Twitch Drops
Twitch Drops were introduced during Guild Wars 2's 10th anniversary. During this event, which ran from August 24 2022 until August 28 2022, there were a number of special rewards you could earn. The longer you watch a Twitch Stream from the Guild Wars 2 category, the more you earned.
It is expected that there will be more Twitch drops associated to specific events in Guild Wars 2. So make sure to watch your favorite Guild Wars 2 Twitch streamer from time to time.