Great gameplay is essential in Hogwarts Legacy, featuring various elements such as Character Creation, House Sorting, diverse spells and an open world to explore. Here's a list of key gameplay features in Hogwarts Legacy.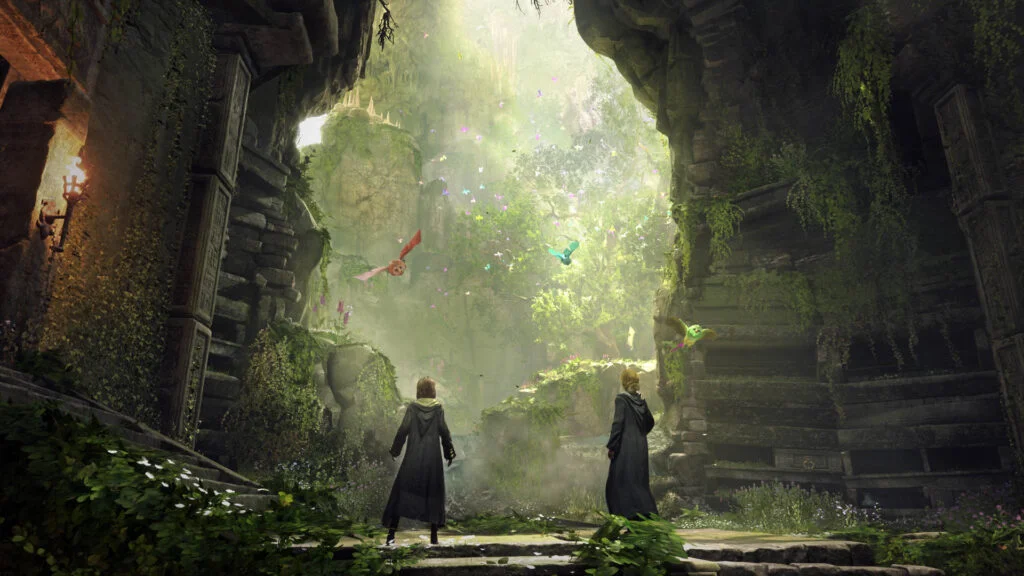 Character Creation
Hogwarts Legacy features an in-depth Character Creation process at the start of the game, enabling you to create your own Witch or Wizard. You will be referred to as a Witch or Wizard throughout the game. So, choose wisely! It is advisable to take your time when creating your character as options to alter appearance later on are limited.
During the character creation in Hogwarts Legacy, you can choose your gender, adjust the tone of your voice, and customize your face and hairstyle.
Dark Arts Battle Arena
Players who purchased the Deluxe edition of Hogwarts Legacy gain access to the Dark Arts Battle Arena. Here, you can engage in challenging battles as a Witch or Wizard, using any type of magic, including forbidden spells such as Avada Kedavra.
House Sorting & Sorting Hat
As in the Harry Potter books and movies, witches and wizards attending Hogwarts are sorted into houses before starting their classes. The sorting process begins with the Sorting Hat, which determines your house. Each house has its own common room and distinct characteristics. The houses you can be assigned to are Gryffindor, Slytherin, Hufflepuff, and Ravenclaw.
Explore the Open World of Hogwarts Legacy
In Hogwarts Legacy, the world extends beyond the Hogwarts grounds. If you can see it, you can explore it. Get your flying broom and embark on adventures, discover new lands and unearth hidden treasures. Get ready to immerse yourself in a vast world full of possibilities and excitement.