Hogwarts Legacy has recently revealed several videos showcasing the houses and common rooms in the game. Before you embark on your Hogwarts journey, you'll be sorted into one of the houses. Each house and its corresponding common room are distinct and unique. This overview will provide an explanation of the features of each house and its common room.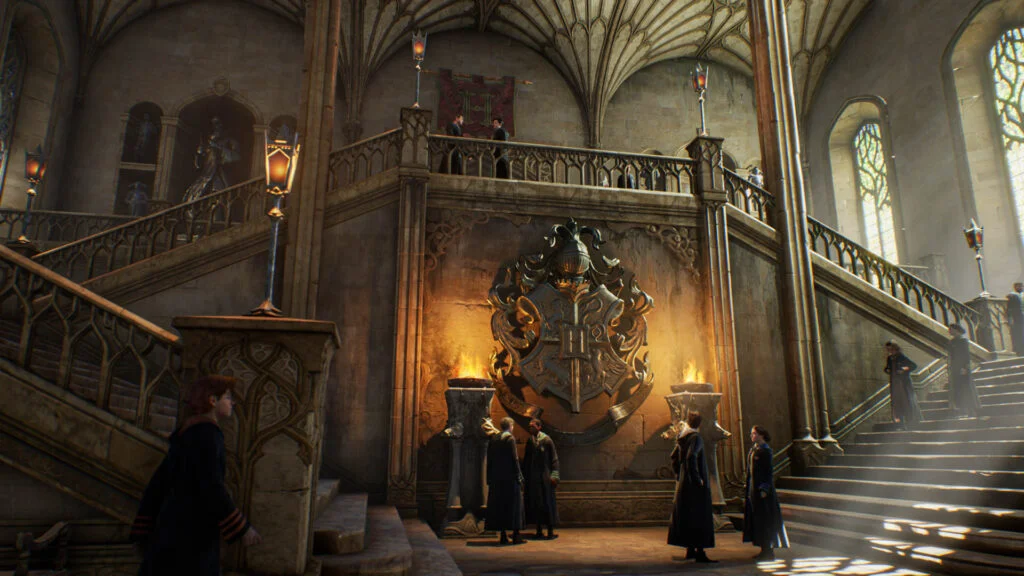 Gryffindor Common Room
You can't imagine Hogwarts Legacy without the iconic house of Godric Gryffindor. The Gryffindor common room boasts its signature autumn red and brownish hues, creating a warm and inviting atmosphere. The walls are adorned with portraits of legendary knights and famous Gryffindor wizards. The room is further cozied up by the red and brownish carpets on the floor. There is even a painting of a lady that reveals a secret passage. Check out the room for yourself by clicking on the video below.
Slytherin Common Room
The Slytherin common room embodies the traits of its founder, Salazar Slytherin: cunning, devious, and mysterious. The room breathers a dark and sinister atmosphere, reminiscent of an old mansion. The Slytherin common room is the most mysterious in Hogwarts Legacy. Despite its ominous appearance, it also has a cozy and welcoming vibe. The entrance to the room is hidden behind a giant serpent tail. The room is decorated by stone walls and pillars, giving the feeling of being in an underground dungeon. The walls are decorated with paintings and candlelight illuminates every corner of the room. The back of the room features many windows, bringing more light and life to the Slytherin common room.
Ravenclaw Common Room
The Ravenclaw Common Room embodies the elegance and intelligence of its founder, Helena Ravenclaw. It resembles a grand library and mansion all in one. The walls are adorned with iconic blue curtains and the room is with stylish chairs and with globes. The entrance to the Ravenclaw Common Room is located at the top of a staircase, where a raven statue folds its wings allowing you to enter. The many windows inside the common room let in plenty of light and the top floor has a cozy fireplace. This is perfect for chatting with your fellow members of Ravenclaw.
Hufflepuff Common Room
The Hufflepuff common room is the warmest and most welcoming of common rooms in Hogwarts Legacy. Just like Helga Hufflepuff, who loved and cared for all her students. The room is decorated in green and brown hues, which, along with the lighting, creates a cozy and inviting atmosphere. It feels as if you've stepped into the coziest living room in the world. The entrance to the common room is hidden within a wine cellar and can be accessed by walking up to one of the large kegs. Be sure to watch the video of the common room closely. You might spot a ghost who may have been a former Hufflepuff member!