Moth Mirror Puzzles are found all over Hogwarts Legacy. You will eventually encounter dark mirrors framed with either moths or butterflies, depending on how you look at it. These puzzles are relatively quick and easy to solve and can be completed immediately upon arrival at Hogwarts. Here's how to solve the Moth Mirror puzzles.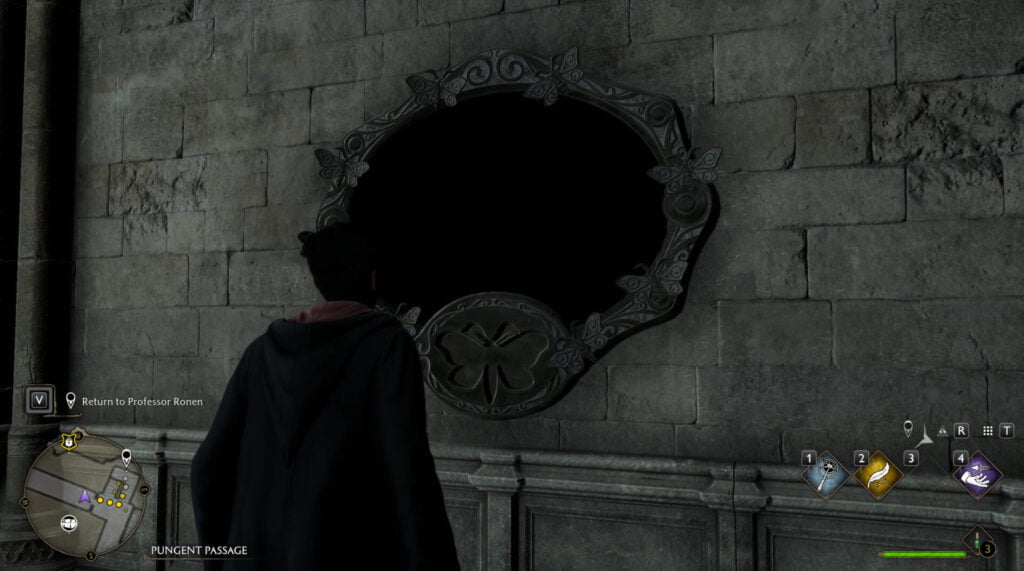 How to find and activate the Moth Mirrors
These puzzles are first introduced through the quest "Like a Moth to the Flame" which can be found in the central hall of Hogwarts. There are no requirements for this quest. It can be completed almost immediately upon your arrival at Hogwarts. To start the quest, simply walk up to Lenora Everleigh, who can be easily recognized by her yellow Hufflepuff robes. Lenora tells you that she cannot figure out why the mirror is black and asks for your help.
As you may have noticed, one of the moths or butterflies is missing from the frame of the dark mirror. To solve the puzzle, you must locate the missing moth and return it to the mirror's frame.
How to solve the Moth Mirror Puzzles
As mentioned before, the Moth Mirror puzzles can be found throughout the Hogwarts Legacy and are easy to solve. Here is a step-by-step guide on how to solve them:
1. To start the puzzle, stand in front of the mirror and cast "Lumos", the spell that creates light from your magic wand.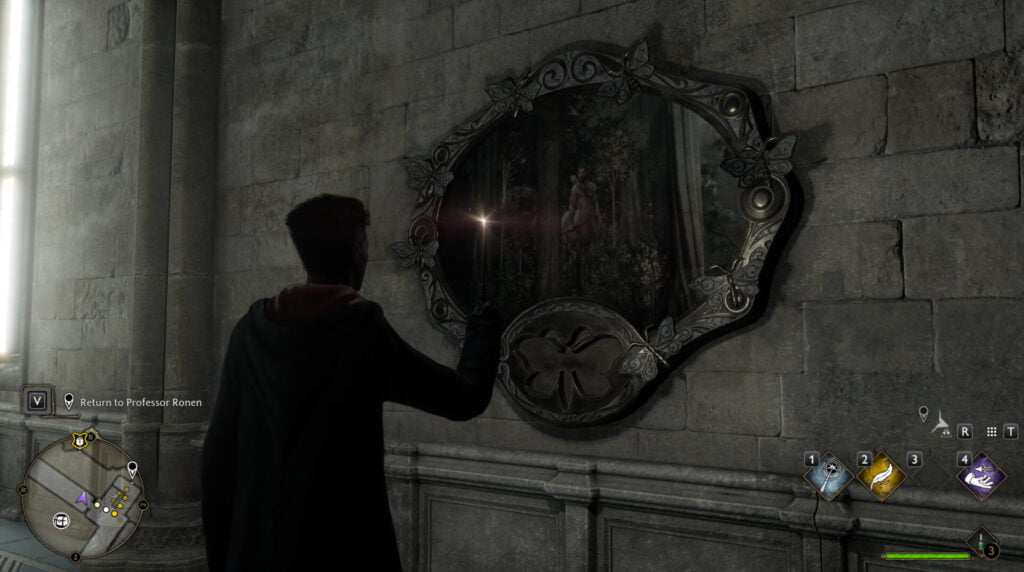 2. Once you've cast Lumos, the mirror will reveal a nearby area. Locate this area to find the missing moth. While searching, make sure to stay within proximity to the mirror's frame. The area is usually located near the mirror.
3. Once you've found the location, look for a moth sitting nearby. It could be on a wall, on an object or simply on the ground. If you have trouble finding it, use the "Revelio" spell to highlight the moth and make it easier to spot.
4. Once you've located the moth, cast "Lumos" again in its vicinity. The moth will follow the light of your spell, so don't let go of the spell and keep it lit. Simply return to the mirror's frame with the moth.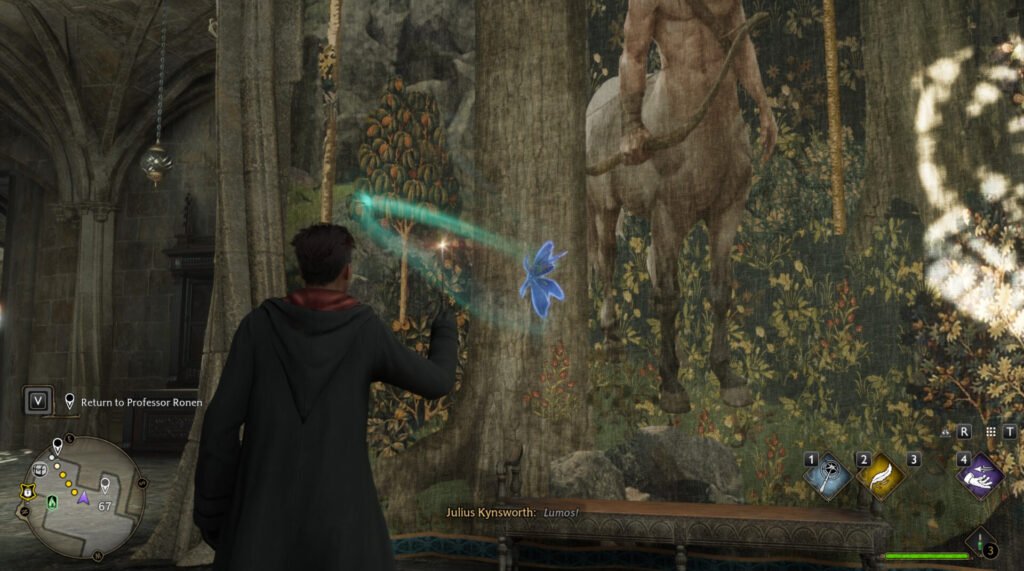 5. When you get back to the mirror, use the basic cast (left mouse button on PC) on the mirror's frame to return the moth.
6. You will then be rewarded with a Field Guide Page and the mirror will slowly disappear. This means you have successfully solved the puzzle.